Introducing the 20cm Wooden Letter Initial Number Tray Bowl, a versatile and customizable sweet tray suitable for any occasion. Made from natural and sustainable sources of wood, this MDF routered tray is crafted with precision shapes using CNC technology. Measuring approximately 20cm in height and 18mm in depth, it offers ample space to fill with your favorite sweets, chocolates, nuts, or other delectable treats.
The beauty of this sweet tray lies in its customizability. Whether you're celebrating Christmas, New Year, a birthday, wedding, anniversary, or a new home, this wooden tray can be personalized according to your specific requirements. Simply add a message when purchasing the item, and we will create a unique design, font, or text to meet your preferences.
Please note that as our products are made from natural materials, there may be slight variations in grains and patterns, making each tray one-of-a-kind. The product images accurately represent the item you will receive. It's important to mention that sweets are not included in the sale.
You can expect your wooden sweet tray to be made the next working day and shipped via Royal Mail 1st Class for efficient delivery. If you're purchasing this item as a gift and would like it shipped to a different address within the UK, just let us know in the message when you make your payment, and we will arrange for direct shipping on your behalf.
5285 reviews for
20cm Wooden Letter Initial Number – Tray Bowl Party Fillable Sweets Chocolates Nuts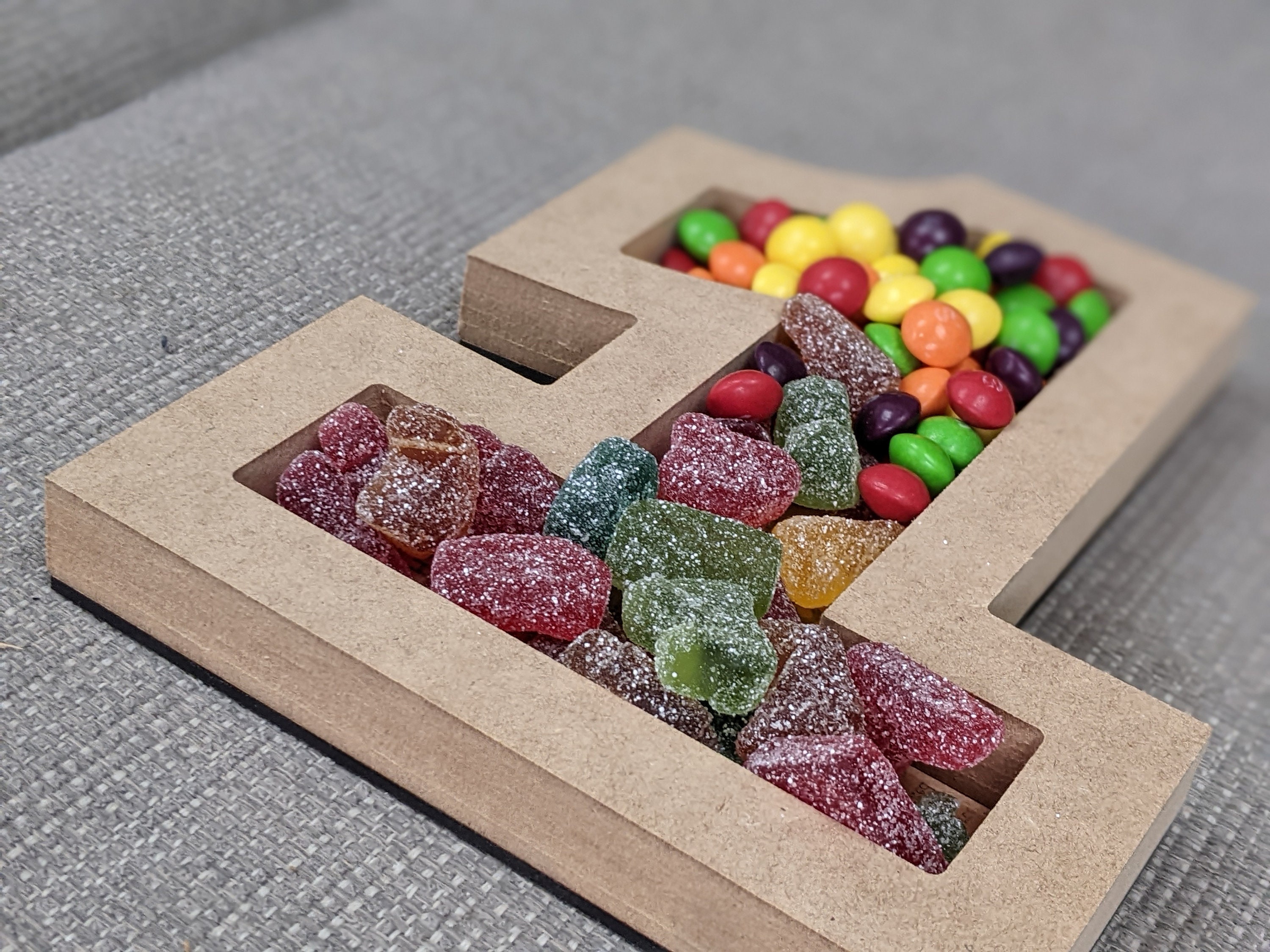 20cm Wooden Letter Initial Number – Tray Bowl Party Fillable Sweets Chocolates Nuts