Introducing our 20 number tray board, a wooden tracing math board designed for preschoolers and kindergarteners. Made from natural ash wood and covered with linseed oil, this educational toy measures 25*10*2 cm (9.8*4.2*0.8") and is built to last.
The tray board features a window for a number or card and 20 round cells for numbers, providing a visually engaging way for children to understand the ratio of numbers and quantities. It can be used with various counting materials such as pom-poms, nuts, peas, beans, acorns, or pebbles, allowing for customizable and interactive play.
This versatile training board has great potential for use in preschool education, as well as in primary school settings. It promotes essential math and counting skills while encouraging hands-on exploration and problem-solving.
To further enhance the learning experience, we offer a set of numbers consisting of 11 pieces and 7 math symbols. These solid alder wood numbers are 6 cm (2.3 inches) in height and 1.8 cm (0.7 inches) in thickness. They can be used alongside the tray board or on their own for additional activities and exercises.
At Open Ended Toys, we are committed to sustainability. Our packaging is made from recycled materials and can be recycled again and again. We also offer wholesale prices, so please feel free to contact us for our catalog or any inquiries.
To stay updated with our products and inspirations, follow us on Instagram @open.ended.toys. Explore our Etsy shop for more educational toys and materials.
337 reviews for
20 number tray board, wooden tracing math 1-20 board, solid wood twenty frame, montessori counting, preschool activity toddlers, homeschool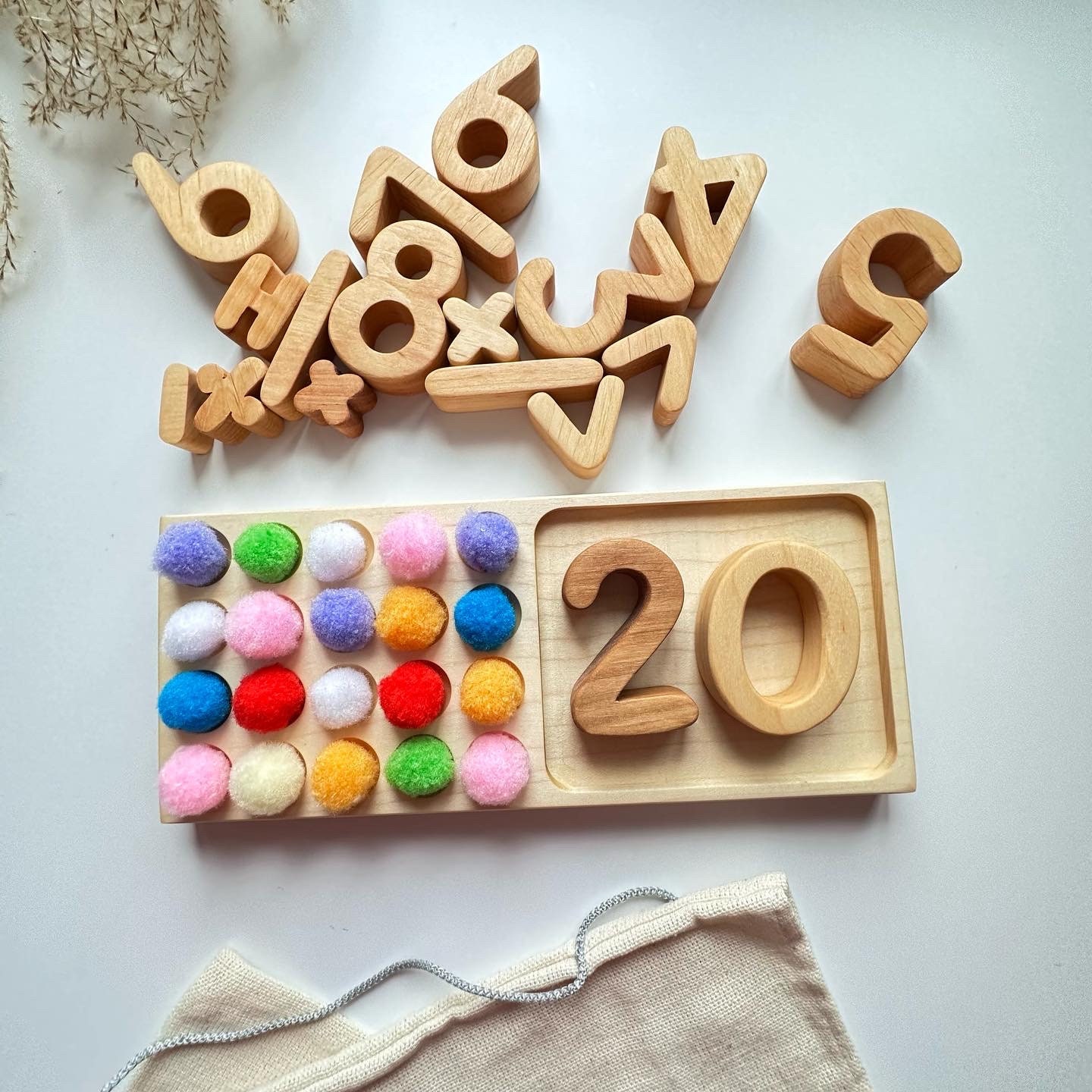 20 number tray board, wooden tracing math 1-20 board, solid wood twenty frame, montessori counting, preschool activity toddlers, homeschool