The Wooden Number Trays for Counting are a fantastic educational tool that combines learning with play. Designed in the Montessori style, these wooden number trays provide a hands-on approach to teach children numbers and counting. Crafted from high-quality Birch Plywood, these trays are built to withstand the test of time, making them a sustainable choice for parents and educators alike.
With the help of colorful balls, pompoms, or your child's favorite toys, counting and number recognition become engaging and fun. Children can learn to count to each number, arrange them in order, or mix them up for a more challenging activity. This versatile toy even allows for the incorporation of addition by counting all the tile pieces together. It serves as an excellent introduction to numbers and lays the foundation for more advanced mathematical concepts.
Safety is a top priority, as all the edges of the trays are rounded and sanded for a smooth finish. While suitable for young children, adult supervision is always advised due to the wooden material. Buyers have the option to choose from different sets of numbers, including 1-5, 6-10, or 1-10, allowing for customization according to the child's learning stage.
The Wooden Number Trays for Counting are part of a wider range of educational tools available from Beyond Wood UK. They also offer a Kids Wooden Calendar/Circle Time Board, a Wooden Maths Board, and Children's Play Dough Stamps, all designed to enhance learning and creativity.
Each piece is handcrafted to order in the UK, ensuring utmost attention to detail and quality. The use of Birch Plywood gives every tray a unique character, with variations in grain and the possibility of small knots. Rest assured, every item undergoes a thorough sanding and finishing process to deliver a product of the highest standard.
For international buyers, additional charges and taxes may apply and are not included in the purchase. To stay updated with Beyond Wood UK's latest products and offerings, connect with them on Instagram (@beyondwood_uk), Facebook, or visit their website.
By supporting Beyond Wood UK, you are not only getting a top-quality educational toy but also directly contributing to a small business. Your purchase is deeply appreciated, and the team is more than happy to assist with any custom design requests or urgent delivery deadlines.
129 reviews for
Wooden Number Trays for Counting – Wooden Number boards, Counting Trays, Number sorting trays, Montessori Counting, Early Years Toy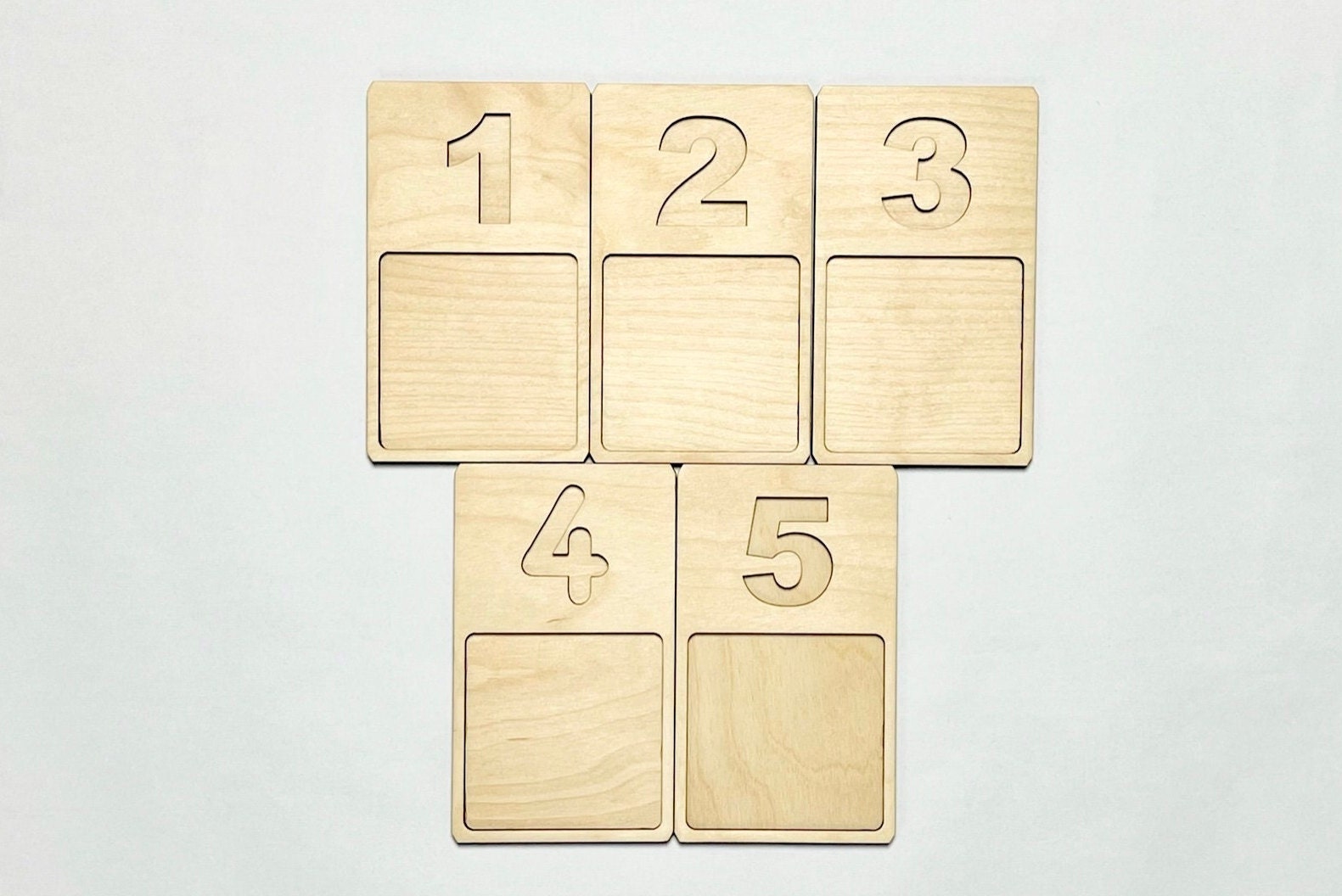 Wooden Number Trays for Counting – Wooden Number boards, Counting Trays, Number sorting trays, Montessori Counting, Early Years Toy