The BOO Halloween Trays are an exciting addition to any Halloween party or event. These letter box trays are designed to add a personalized touch to your celebration. You can display a variety of treats such as cake pop, candy, chocolate, and more. Whether you are hosting a spooky gathering or want to surprise your loved ones, these trays will certainly make an impression.
Not limited to just Halloween, these letter box trays can be used to personalize and decorate any room or office. Spell out a name or create a unique message to showcase your creativity. The possibilities are endless! Fill the trays with your favorite candies, matching them to your favorite colors or themes.
Please note that the width of each letter or number will vary. The candy, toys, and snacks shown in the product photos are for illustrative purposes only and are not included with the trays. Additionally, it is important to keep in mind that our letter/number forms are not dishwasher safe. They are printed using a high-quality food-safe PLA material on a 3D printer. To clean the trays, simply wash them by hand in warm soapy water.
It's also important to note that we do not keep a stock of printed forms on hand. Each product is printed as it is ordered. Therefore, please consider the timeline when placing your order. The BOO Halloween Trays will be a delightful addition to your Halloween festivities, providing a unique and personalized touch to your celebration.
4 reviews for
BOO halloween trays Letter Box form tray display for treats, cake pop, candy, chocolate etc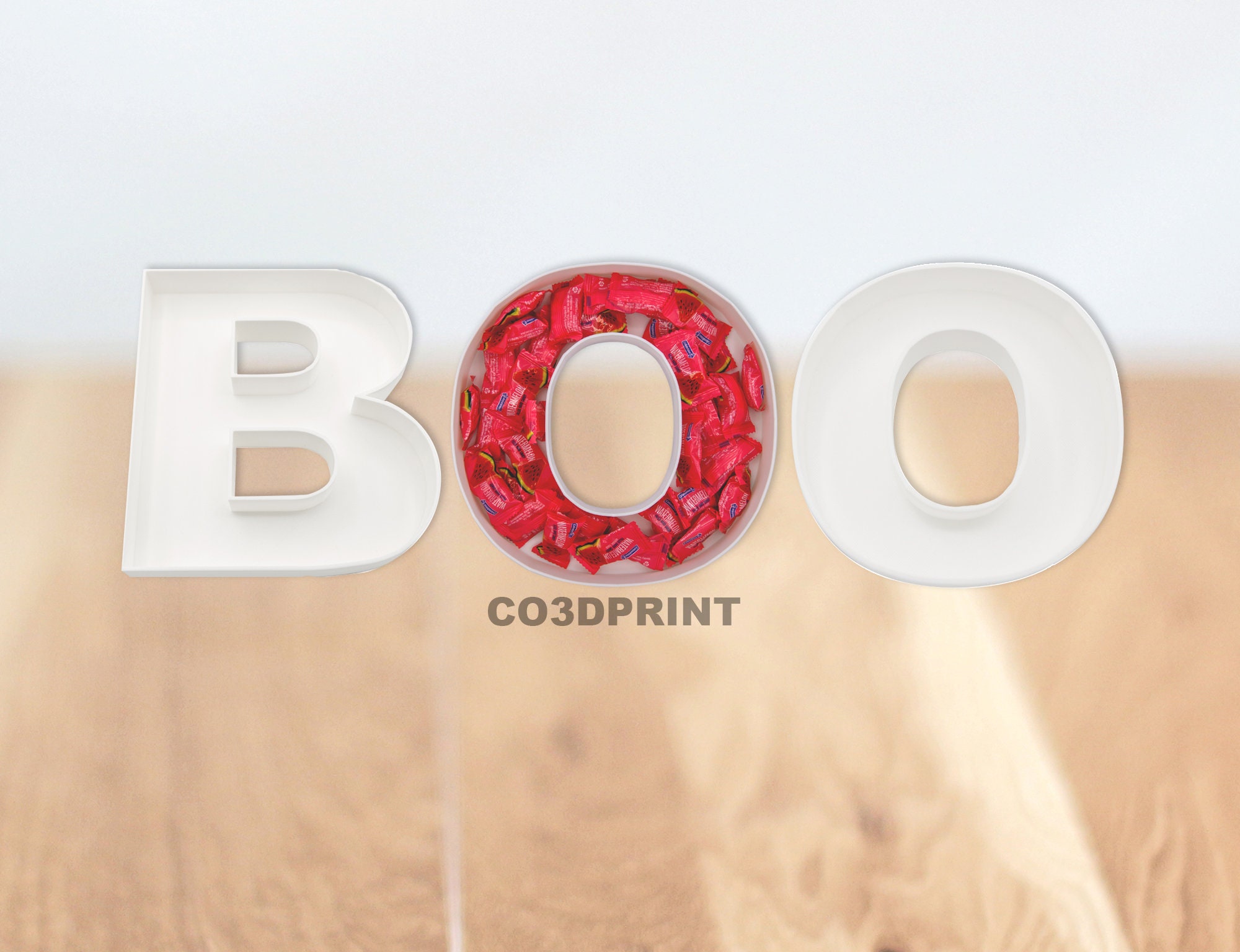 BOO halloween trays Letter Box form tray display for treats, cake pop, candy, chocolate etc