Enhance your Game with the Football Scoreboard
Are you tired of constantly checking your watch to keep track of the score during a football game? Look no further than our Football Scoreboard – Black – 600mm. This high-quality LED and electromagnetic display board is the perfect solution for small gymnasiums and large football stadiums alike.
Unparalleled Visibility
Our Football Scoreboard features bright red LED lights that can be easily seen in any condition. Whether it's a sunny day or a night game, the brightness automatically adjusts to the surrounding light. Even in direct sunlight, the LED lights remain bright and vibrant, ensuring that everyone in the stadium can clearly see the score and game progress.
Additionally, the electromagnetic display boards provide excellent contrast and visibility in all weather conditions. No matter if it's raining, foggy, or snowing, rest assured that our scoreboard will be easily visible to both players and spectators.
Easy to Install and Use
Setting up our Football Scoreboard is a breeze. With a compact size of 600mm, it fits perfectly in any space without obstructing the view. The scoreboard comes with easy-to-follow installation instructions, making it simple for you to set up and start using right away.
Once installed, operating the scoreboard is straightforward. The control panel allows you to easily input and update the score, time, and other relevant game information. Say goodbye to manual scorekeeping and let our Football Scoreboard handle all the hard work for you.
Customizable Options
At our store, you'll find a wide range of Football Scoreboards with various customizable options. Whether you prefer a different color or size to match your team's branding, or want additional features like player statistics or team logos, we have the perfect scoreboard to meet your needs.
Our Football Scoreboard – Black – 600mm is not only a functional addition to your game setup but also an aesthetically pleasing one. With its sleek black design, it adds a touch of elegance to any football field.
Order Your Football Scoreboard Today!
What are you waiting for? Don't let outdated scorekeeping methods hinder the excitement of your football games. Upgrade to our Football Scoreboard – Black – 600mm and witness the difference it makes in enhancing the overall game experience.
Place your order today and elevate your football games to the next level!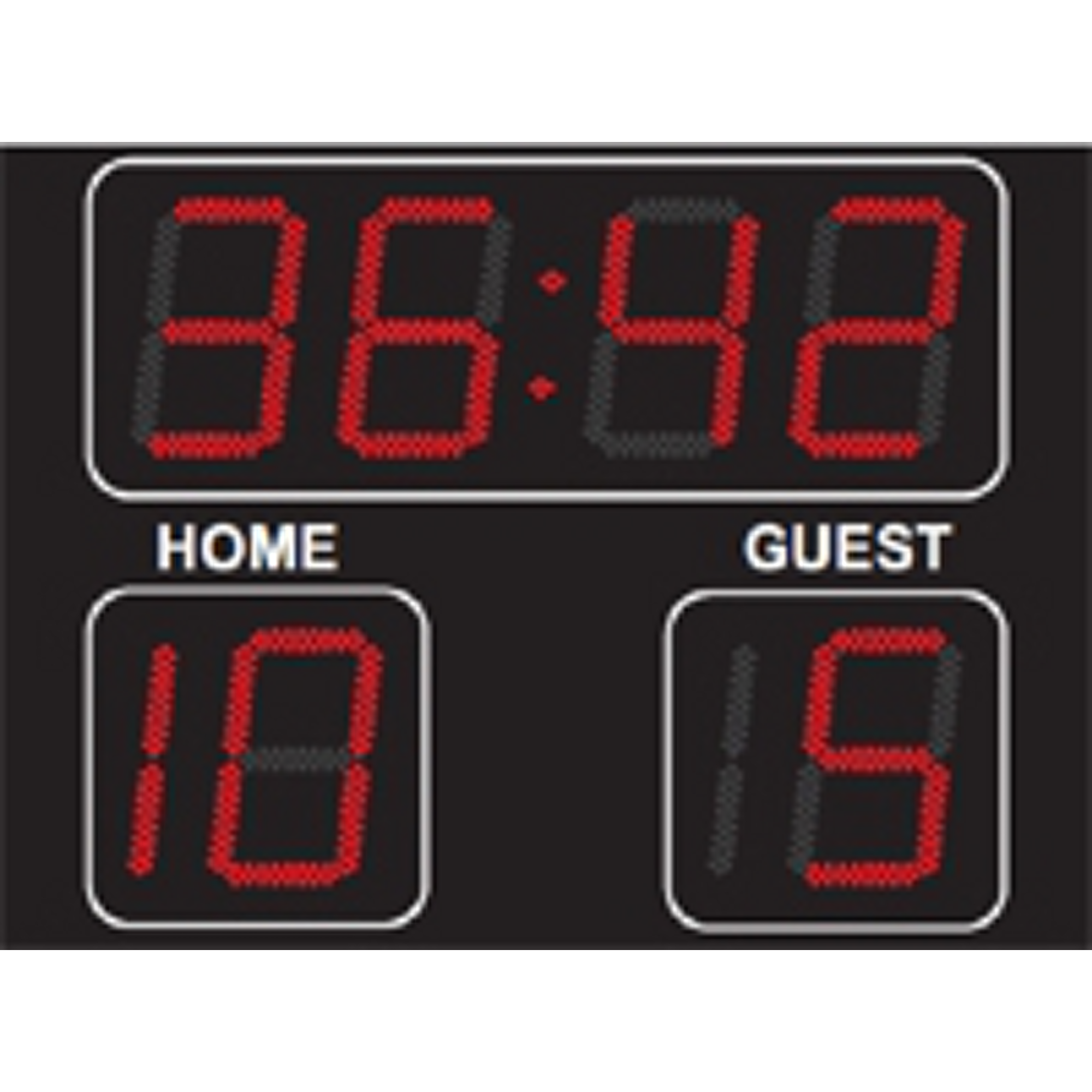 Football Scoreboard – Black – 600mm