Introducing our Football Scoreboard, designed to add excitement to the game and enhance the viewing experience for players, coaches, and fans alike. With its sleek black design and a width of 450mm, this scoreboard is ready to bring the thrill of the game to any venue, whether it's a small gymnasium or a large football stadium.
Featuring LED and electromagnetic technology, our football display boards ensure optimal visibility in all conditions. The vibrant red LED lights are easily visible, even in bright sunlight, thanks to their adjustable brightness. During the night, the brightness automatically adjusts to provide excellent visibility without causing any strain on the eyes.
Our electromagnetic display boards offer exceptional contrast, ensuring clear visibility in any weather conditions. To ensure optimal visibility during nighttime games, an illumination source like floodlights is recommended. With these display boards, you can rest assured that the action on the field will be crystal clear to everyone watching.
Controlling the scoreboard is a breeze with our console, which can be connected either by cable or radio for convenience. With this control system, you have the flexibility to manage the scoreboard from a central location, making it easier than ever to keep track of the game's progress and display accurate scores and timers for all to see.
Whether you're a professional football team, a school, or a recreational league, our Football Scoreboard – Black – 450mm is a perfect addition to any sporting arena. It brings a professional touch to the game and keeps everyone engaged by providing real-time updates and a clear view of the score.
Invest in our Football Scoreboard today and elevate the game-day experience for players and fans alike. Watch as the excitement on the field comes alive with our high-quality scoreboard, designed to enhance the enjoyment of the game for all.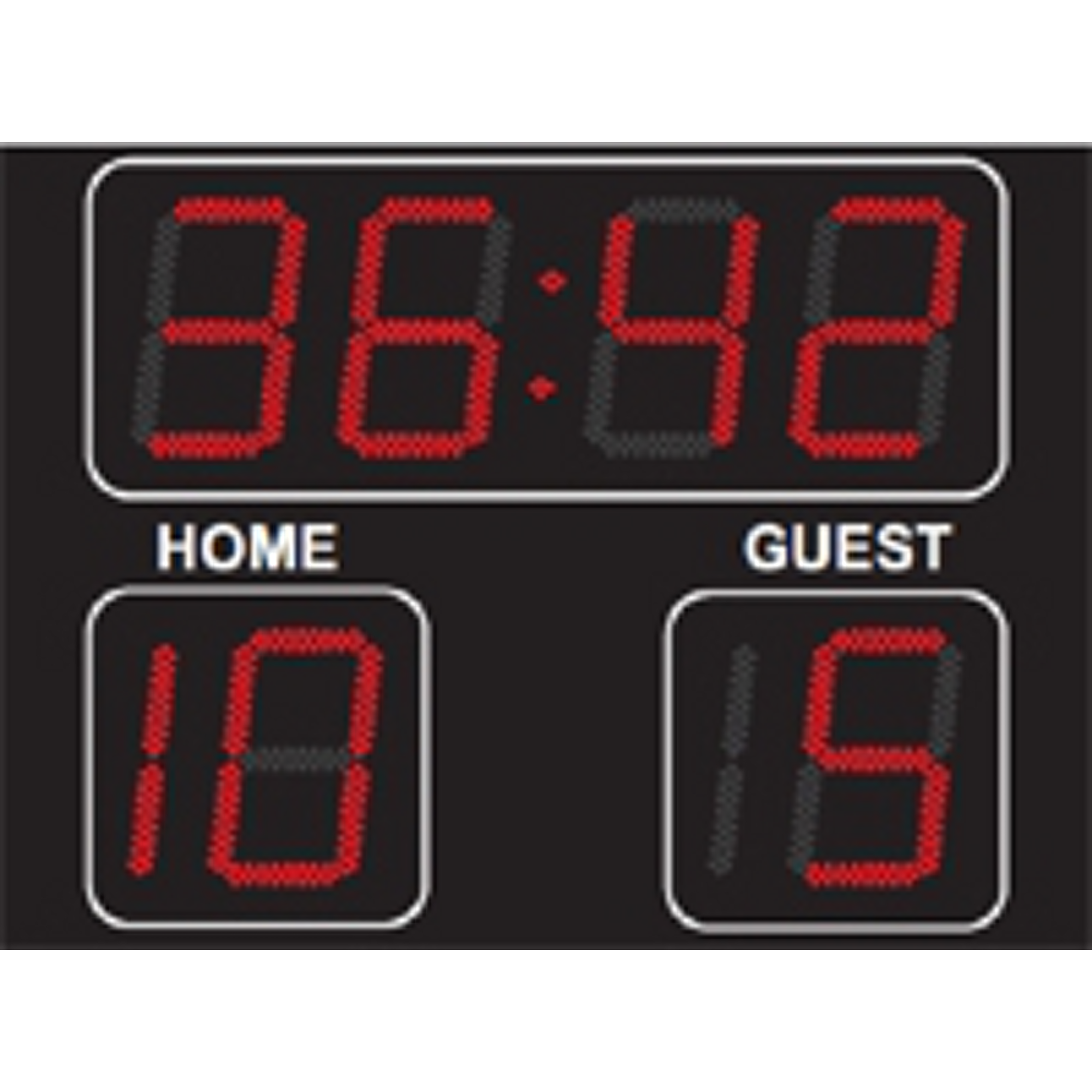 Football Scoreboard – Black – 450mm