Introducing the Football Scoreboard – Black – 300mm
Are you in need of a reliable and effective football scoreboard? Look no further than our Football Scoreboard in sleek black finish, measuring at 300mm. With its high-quality LED and electromagnetic display boards, this scoreboard is suitable for any size of venue, from small gymnasiums to large football stadiums.
One of the standout features of our Football Scoreboard is its clear visibility in all conditions. The red LED lights ensure that the scoring is easily readable, whether it's a bright sunny day or a night-time match. The brightness automatically adjusts to the ambient light, guaranteeing optimum visibility throughout the game.
In addition to the LED display, our electromagnetic display boards offer excellent contrast and visibility regardless of the weather. It ensures that no matter rain or shine, spectators and players alike can easily see the score. For night games, the boards can be illuminated using floodlights to maintain visibility.
Controlling the Football Scoreboard is a breeze. It comes with a console that can be connected either via cable or radio for your convenience. The optional radio connectivity provides even more flexibility, giving you the freedom to control the scoreboard wirelessly.
Our Football Scoreboard is not just a practical solution, but it also brings a touch of elegance to any sporting venue. The black finish adds a professional and sophisticated look, ensuring that it seamlessly blends into any environment.
Whether you're hosting a small friendly match or a large-scale tournament, our Football Scoreboard – Black – 300mm is a must-have. Choose reliability, visibility, and style, and take your football games to the next level with this exceptional scoreboard.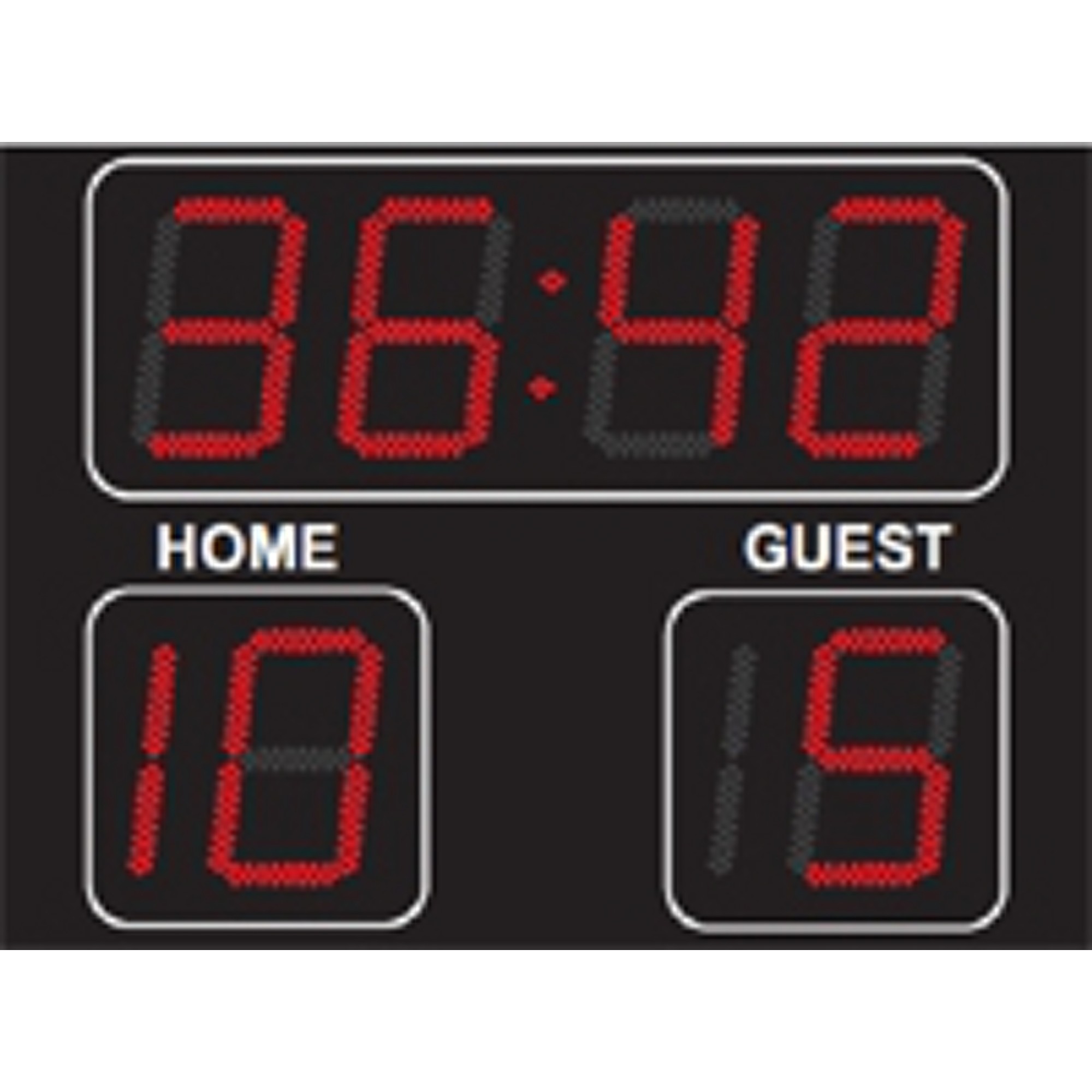 Football Scoreboard – Black – 300mm