The Mirrored Numbers are a versatile educational resource that can be used in various ways to support children's learning and development. Made from double-sided highly reflective acrylic, these numbers provide a multi-sensory experience for children. They can be used in a tuff tray, which is a large shallow tray used for sensory play, allowing children to explore and manipulate the numbers with their hands.
These numbers are not only great for sensory play, but they also have educational benefits. They can be used to introduce and reinforce early maths concepts, such as number recognition and counting. Children can touch and feel the numbers, allowing them to develop their tactile skills and strengthen their fine motor skills.
The Mirrored Numbers are also an excellent resource for displays and demonstrations. The pre-drilled hole in each number makes it easy to hang them up for mobile displays, adding a visually appealing element to learning environments. Teachers and parents can create engaging displays that help children understand and engage with numbers and maths concepts.
Overall, the Mirrored Numbers are a valuable addition to any educational setting. They provide a hands-on and visually stimulating experience for children, supporting their learning in maths, observation, and motor skills development. Whether used for sensory play or in displays, these numbers offer endless possibilities for creative and engaging learning experiences.
28 reviews for
Mirrored numbers, tuff tray accessories, education resource, sensory play tray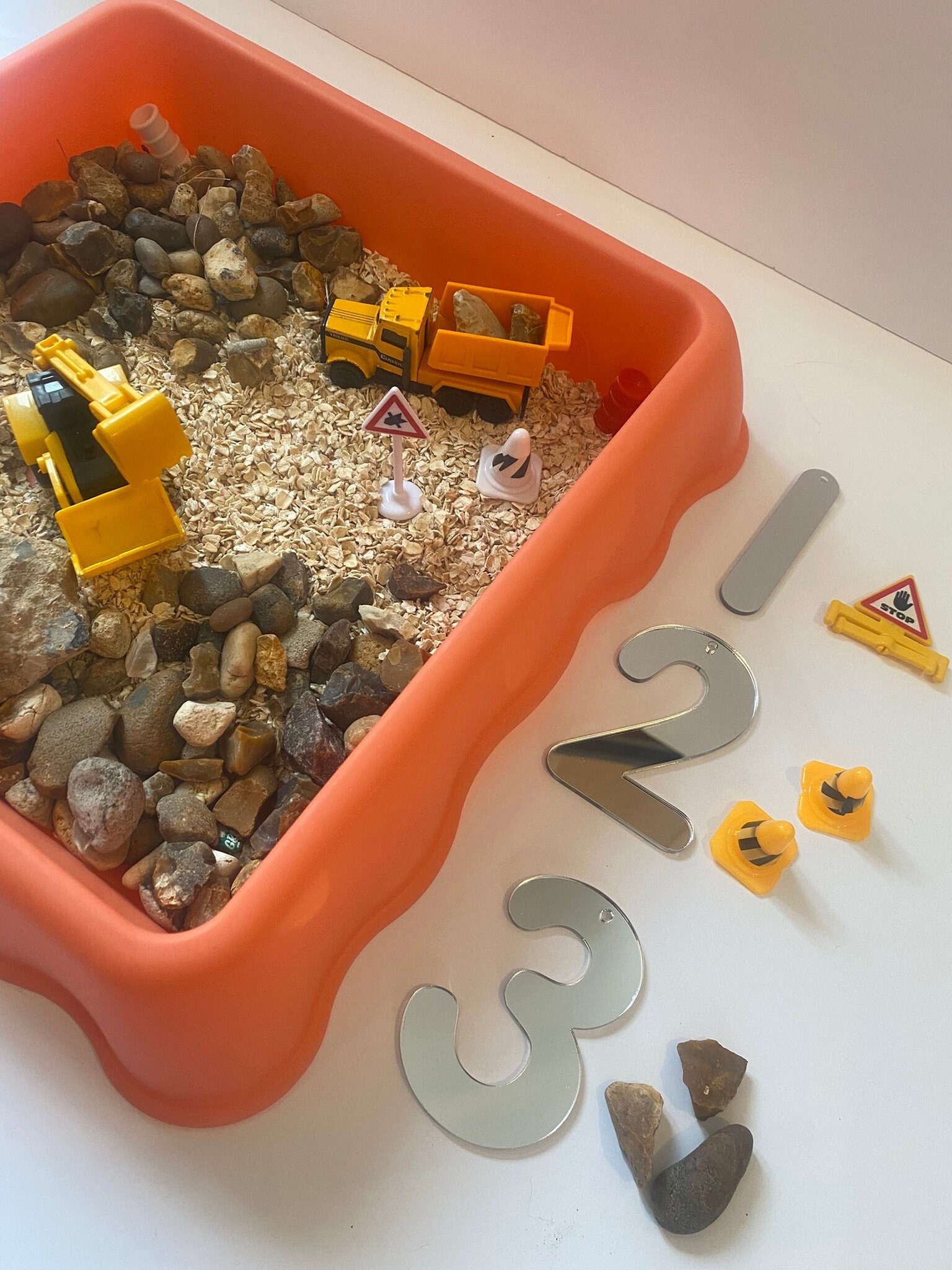 Mirrored numbers, tuff tray accessories, education resource, sensory play tray