Stay Stable and Comfortable on the Pitch with the Classic Grip Sock – White
Are you tired of slipping and sliding on the pitch? Want to enhance your performance and stay comfortable while playing? The Classic Grip Sock – White from Avec Sport is the perfect solution for amateur and professional players alike.
Practicality Meets Performance
Designed with both practicality and performance in mind, these grip socks are a game-changer. They are specifically engineered to provide optimum stability and support, allowing you to move with confidence and precision.
Featuring a high-quality grip pattern, these socks ensure that your feet stay firmly planted on the ground. No more worrying about losing your footing during crucial moments of the game. With the Classic Grip Sock – White, you can focus on your gameplay without any distractions.
Ultimate Comfort for Maximum Results
Comfort is crucial when it comes to performing your best on the pitch. That's why these grip socks are made from premium materials that offer exceptional comfort and breathability. The lightweight, moisture-wicking fabric keeps your feet dry and cool, even during intense matches or training sessions.
The design of the Classic Grip Sock – White takes comfort to the next level. The socks are crafted to provide a snug fit, ensuring that they stay in place throughout the game. No more annoying adjustments or readjustments during play – these socks will stay put so you can stay focused.
For Players of All Levels
Whether you're an amateur or a professional player, the Classic Grip Sock – White is suitable for all levels of play. The outstanding performance-enhancing features of these socks make them a must-have for any serious player.
Don't let your gear hold you back on the pitch. Invest in the Classic Grip Sock – White and take your performance to the next level. Order now and experience the difference in stability, support, and comfort that these grip socks provide.
You deserve to play your best. Get the Classic Grip Sock – White and leave your opponents in the dust.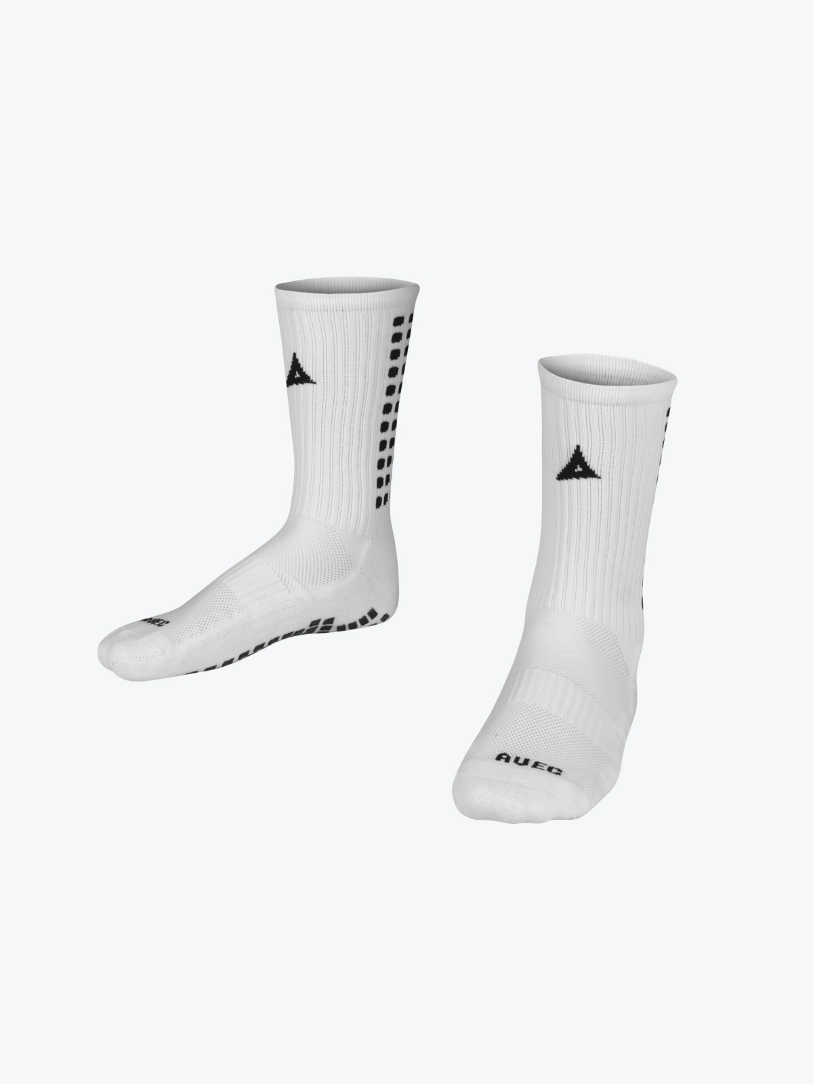 CLASSIC GRIP SOCK – WHITE