Introducing Hard Yards – The Original 365 Pro Grip Sock
Grip / Speed / Power / Precision.
The Hard Yards Pro Grip Sock is not your average athletic sock. With its innovative design and superior performance, it will revolutionize your training and athletic pursuits.
The Power of Grip
What sets the Hard Yards Pro Grip Sock apart from the rest is its unique 2-layers of offset grip. The inside and outside of the sock are embedded with medical-grade silicone grip, providing unrivaled traction and stability. This means that whether you're tearing up the 5-a-side field, training for your next big event, or crushing your WOD at the gym, you can be confident in your movements and stay in control.
A Game-Changer
In the world of sports, winning and losing often comes down to fine margins. Every step, every stride, every jump counts. That's why the Hard Yards Pro Grip Sock is the game-changer you've been waiting for. It gives you the edge you need to maximize your power, speed, and precision, reclaiming those margins and elevating your performance to new heights.
Unparalleled Versatility
Designed for all athletic pursuits, the Hard Yards Pro Grip Sock is suitable for anyone looking to up their game. From soccer players to runners, from weightlifters to crossfitters, this sock is tailored to meet the demands of athletes across the board. No matter what sport you engage in, the Hard Yards Pro Grip Sock has got you covered.
Comfort and Support
We understand that comfort is just as crucial as performance. That's why the Hard Yards Pro Grip Sock is made with high-quality materials that provide a comfortable fit and excellent support. The crew-length design ensures a secure fit, sitting at mid-calf height to prevent slippage and guarantee optimal coverage.
Stop compromising on your performance. Upgrade to the Hard Yards Pro Grip Sock and unleash your full potential. Order your pair today and experience the difference!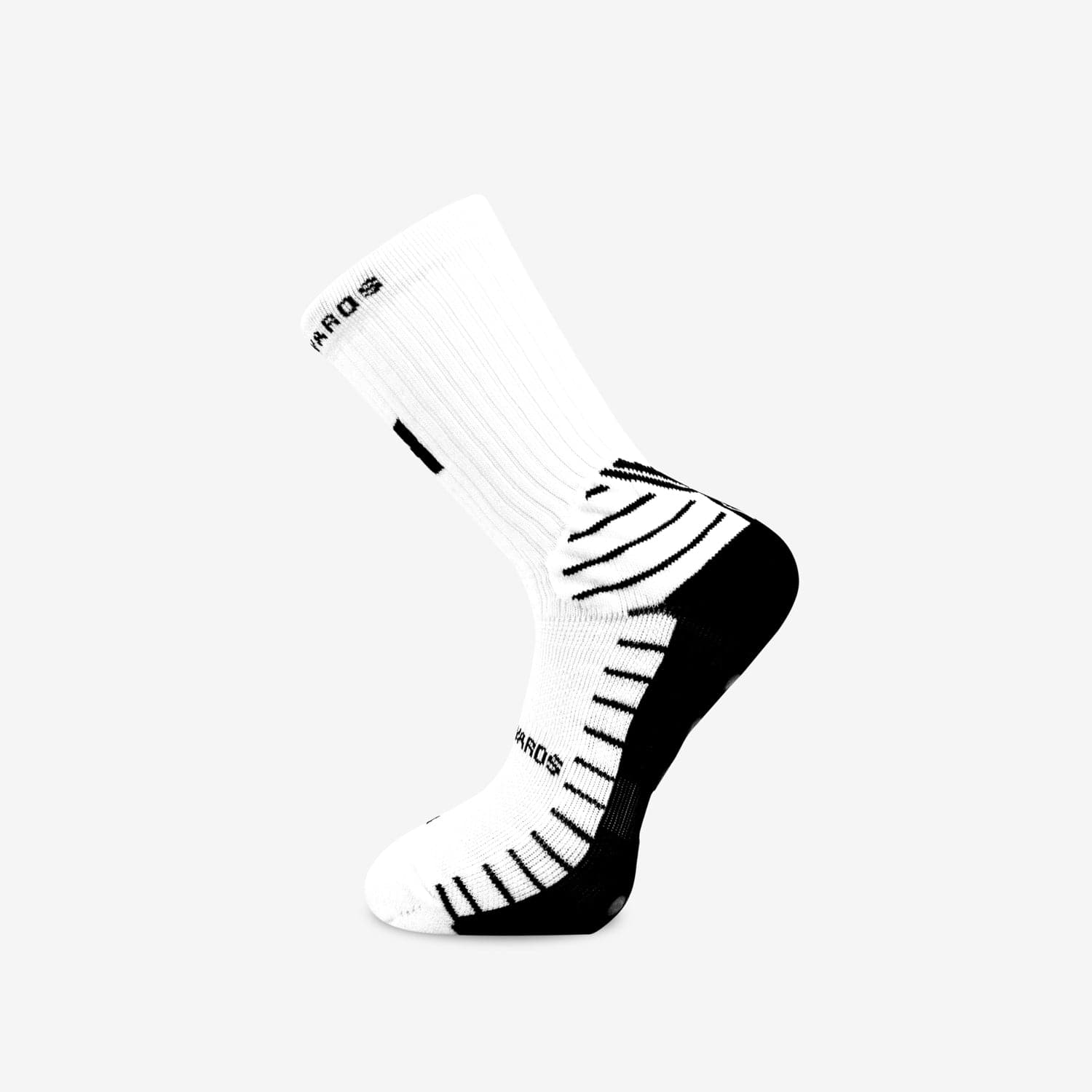 Hard Yards-The Original 365 Pro Grip Sock