Introducing the VYPRSPORT Training Grip Sock – the ultimate accessory to up your game in various sports and fitness activities. With our special offer, you can get 4 pairs of these high-quality grip socks for just £25, allowing you to always have a pair ready for your training sessions.
Designed with both comfort and performance in mind, these training grip socks are crafted to enhance your performance and provide maximum grip during your workouts. Whether you're into yoga, pilates, weightlifting, or any other sport, these socks will give you the confidence to push your limits and achieve your goals.
The VYPRSPORT Training Grip Sock features a non-slip sole, ensuring you have a firm grip on any surface. This feature is especially useful for exercises that involve quick movements and changes in direction, helping to minimize the risk of slips or falls. The grip also provides stability and balance, allowing you to maintain proper form and technique throughout your workouts.
Comfort is a top priority when it comes to any athletic gear, and the VYPRSPORT Training Grip Sock delivers on all fronts. These socks are made from a soft, breathable fabric that is both moisture-wicking and quick-drying. This means your feet stay dry and comfortable throughout your training sessions, and you can focus on your performance without any distractions.
With the special offer of 4 pairs for £25, you can mix and match colors to suit your style or have a pair for every day of the week. The socks are available in a range of sizes, ensuring a perfect fit for everyone.
Upgrade your sportswear collection with the VYPRSPORT Training Grip Sock. Order your 4 pairs today, and boost your performance in style!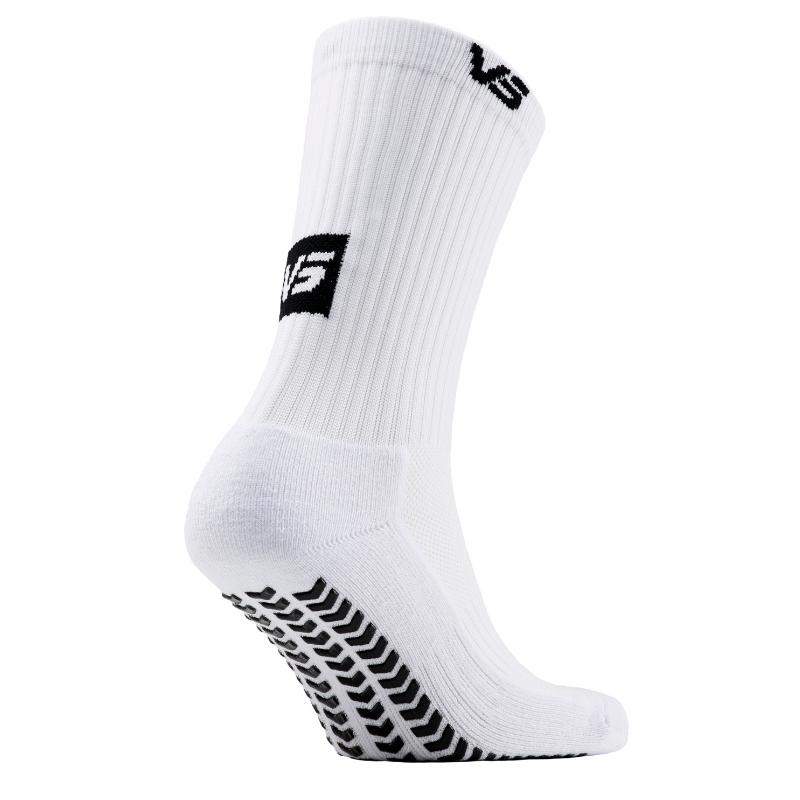 VYPR SPORTS Training Grip Sock – 4 Pairs For £25