Crispi Waterproofing Cream is a leather boot specific wax for the care of high quality footwear. This footwear proofer is based on waxes, oils and greases to help preserve the lifetime of the leather while maximizing the waterproofing power. It comes with an applicator pad that can be used to apply the wax. Ideal for use on Nubuck, Full Grain or Suede leather.
It's recommended that the waterproofing wax be applied to dry leather after cleaning with water and a soft brush to remove grit and dirt from the pores and seams. The applicator pad and wax will pull out additional dirt during application. If the leather is dry, the wax will cause it to darken. Simply wipe away any excess wax to enjoy dry leather in any outdoor condition.
Orders are usually dispatched within 24 hours and fast UK & international delivery is available. The Crispi Waterproofing Cream 100ml can also be purchased in store.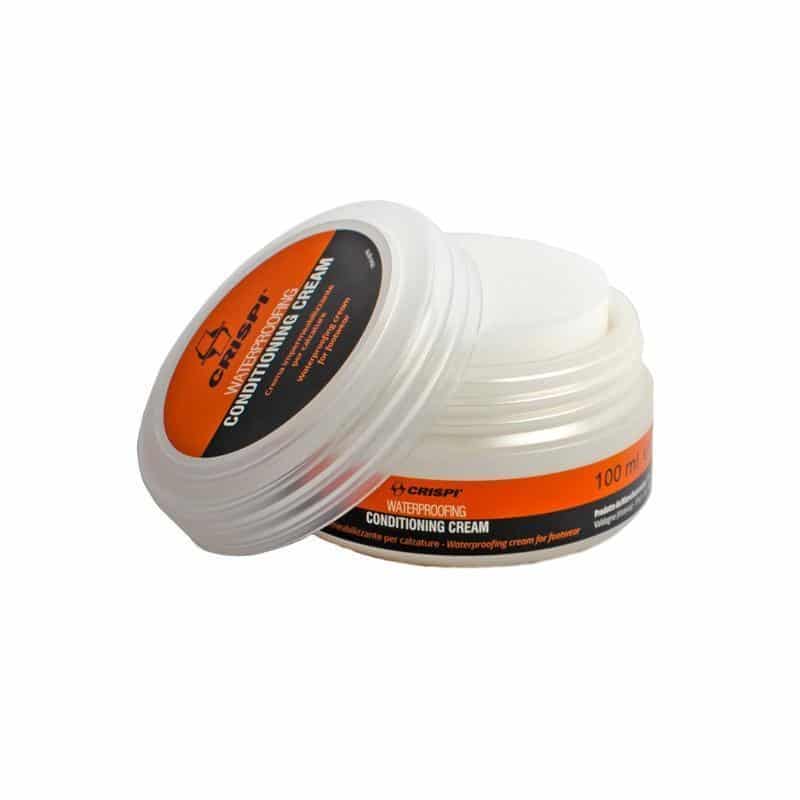 Crispi Waterproofing Cream 100ml