Introducing the Hero Sport Mens Watch 45mm
Elevate your style game with the BOSS Hero Sport Mens Watch 1513767! This watch is the perfect combination of sophistication and sportiness, making it a versatile timepiece for any occasion.
The Hero Sport Mens Watch features a sleek 45mm stainless steel case that ensures durability without compromising on aesthetics. Its round dial showcases a bold design with striking silver hour markers and hands, adding a touch of elegance to its overall look.
Designed to impress, this watch boasts a precise quartz movement that guarantees accurate timekeeping. You can trust its reliability while attending important meetings or engaging in intense workouts. The scratch-resistant mineral crystal protects the dial, ensuring a clear view of the time even after prolonged use.
The Hero Sport Mens Watch is more than just a timepiece; it is a reflection of your personality and active lifestyle. It features a stylish black silicone strap that offers both comfort and durability, making it suitable for everyday use. Whether you're at the office, the gym, or out socializing, this watch will effortlessly enhance your ensemble.
Water resistance is another remarkable feature of the Hero Sport Mens Watch. With a rating of up to 100 meters, you can confidently wear this watch while swimming or engaging in water activities. It is built to withstand the demands of an active lifestyle, making it the perfect companion for the modern man.
The Hero Sport Mens Watch 45mm exudes confidence and style, making it a statement accessory for the fashion-forward. Its combination of elegance and sportiness sets it apart from other watches in the market. Whether you're a watch enthusiast or just looking for a reliable timepiece, the Hero Sport Mens Watch is a must-have addition to your collection.
Order your BOSS Hero Sport Mens Watch 1513767 today and upgrade your wrist game to the next level!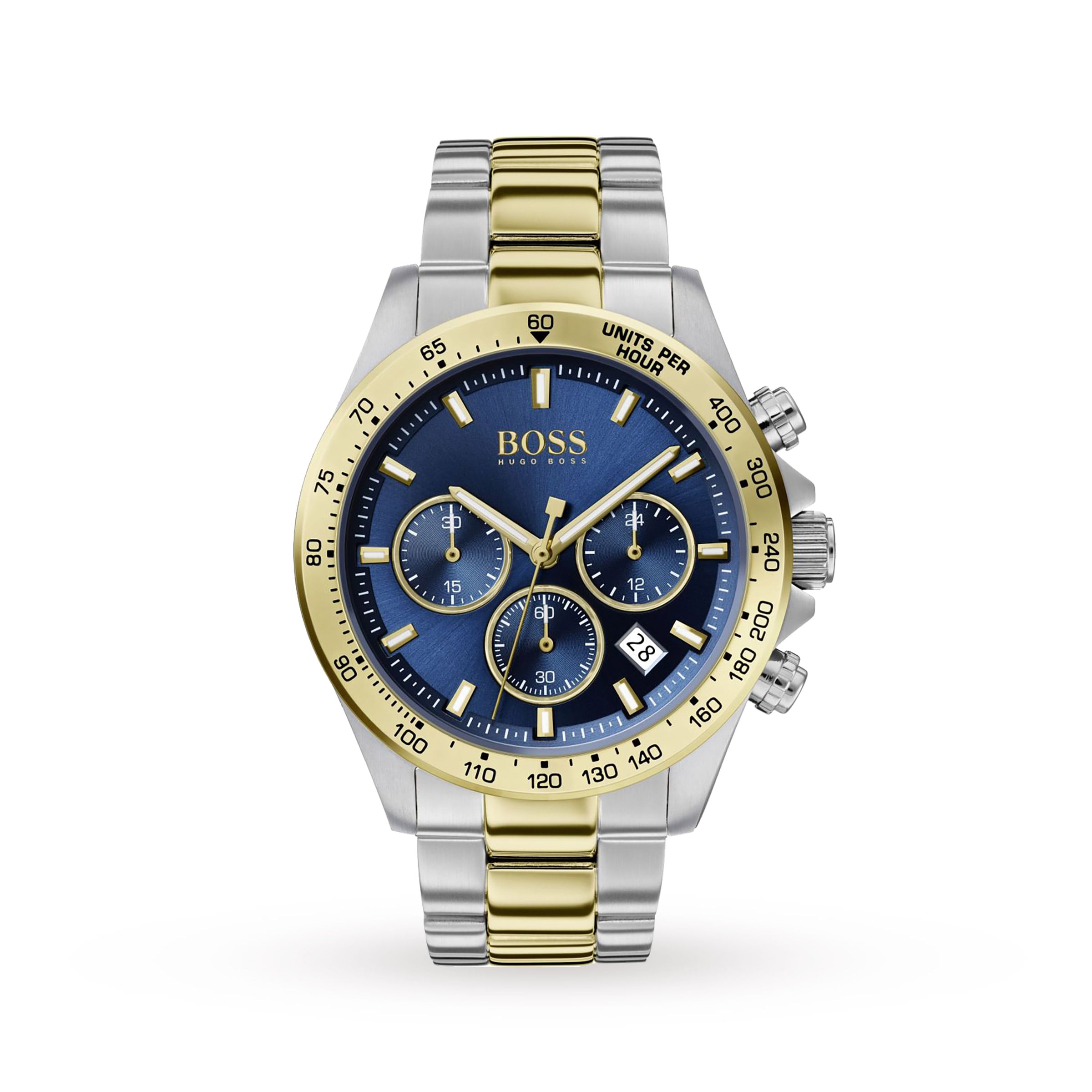 Hero Sport Mens Watch 45mm