Introducing the Ice Tub Inflatable Ice Bath: The Ultimate Cold Water Therapy Experience
For cold water therapy enthusiasts and professional athletes, the Ice Tub Inflatable Ice Bath offers the perfect solution to optimize the benefits of ice baths. With its robust design, spacious interior, and advanced features, this inflatable ice bath is designed to meet the needs of those seeking the ultimate cold water therapy experience.
The Ice Tub features a solid-wall design, providing durability and stability during use. Its spacious interior allows for two people to comfortably immerse themselves in the therapeutic waters, making it a great option for couples or training partners.
Featuring a self-cleaning UV filtration system, the Ice Tub ensures that the water remains clean and clear throughout your therapy session. The optional water chiller is an added bonus, allowing you to maintain the perfect temperature for an instant ice bath experience.
When not in use, the secure lid creates a thermal barrier between the ice bath water and external elements, ensuring optimal conditions for your next cold water therapy session. This insulation helps to maintain the desired temperature, providing a comfortable and refreshing experience every time.
The Ice Tub Inflatable Ice Bath is designed for peak performance in all conditions. With its top-of-the-line chiller and filter combination (optional extra), this ice bath sets itself apart from other products on the market. The particulate and UV filters keep the water clean and clear, while the temperature remains steady at 3°C – the ideal temperature for an instant ice bath.
Measuring 1.5 x 0.8 x 0.6m, this insulated hard-wall tub provides ample space for you to immerse yourself in icy cold water. It is also easily transportable, thanks to the included carry bag, making it ideal for those who are always on-the-go.
To get started, simply use the provided floor pump to fill the tub with water, following the instructions in the manual. The package also includes the Chiller, which keeps the water temperature regulated to ensure the best possible ice bath experience. The Chiller features built-in UV and particulate filters, ensuring that your water stays clean and clear.
The Ice Tub Inflatable Ice Bath comes with all the necessary accessories, including external pipes, fittings, and accessories pack, making it easy to set up the chiller and tub. The included instruction manuals provide step-by-step instructions, allowing you to start your cold water therapy journey right away.
Choose the Ice Tub Inflatable Ice Bath for the ultimate cold water therapy experience. Don't settle for anything less than the best when it comes to optimizing the benefits of ice baths for your health, recovery, and performance.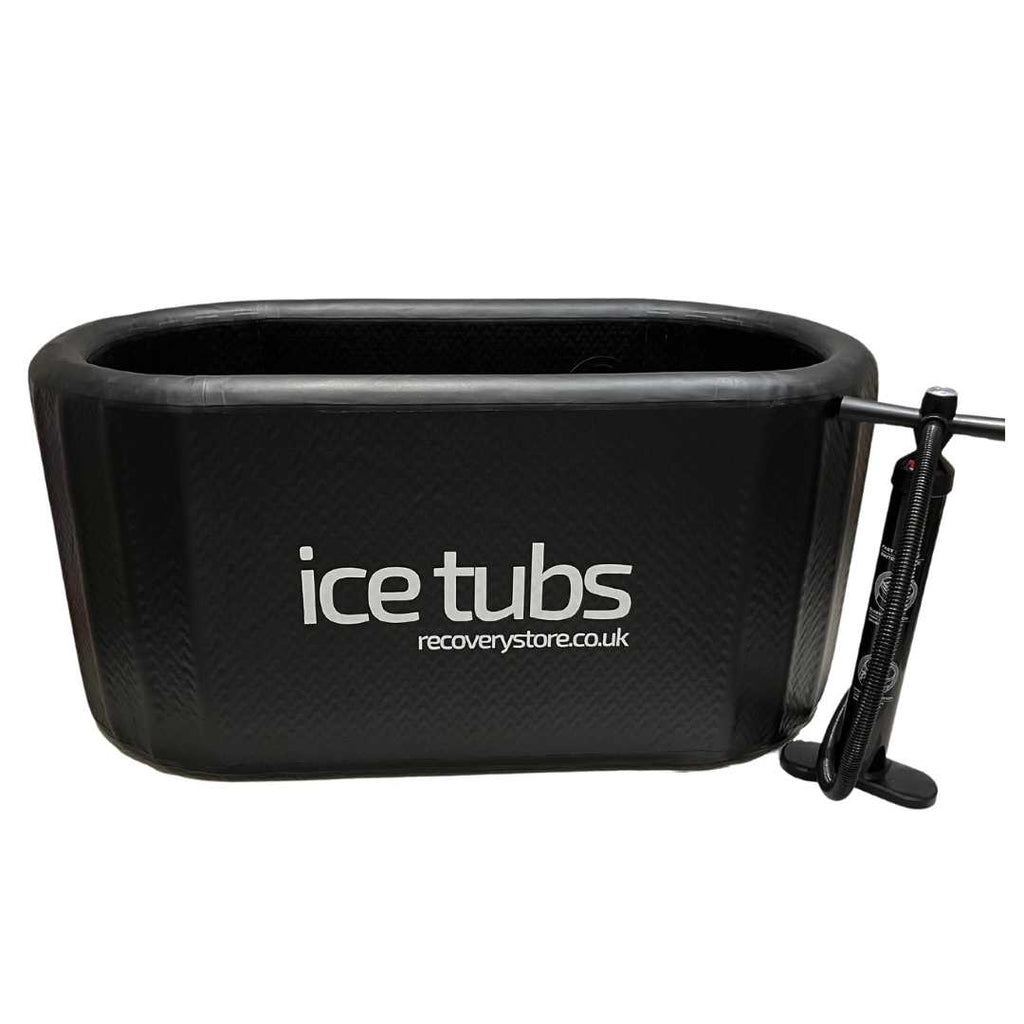 Ice Tubs Inflatable Ice Bath