Experience Ultimate Recovery with Chill Tubs Ice Bath
Are you a fitness enthusiast looking for the perfect tool to enhance your recovery process? Look no further than the Chill Tubs Ice Bath with its innovative built-in temperature control system. Designed to help you recover faster and feel better, this sleek and stylish ice bath will take your post-workout routine to a whole new level.
The Science Behind Chill Tubs Ice Bath
Ice baths, also known as cold water immersion or cryotherapy, have long been used by athletes and fitness professionals to speed up the recovery process. The Chill Tubs Ice Bath takes this concept to the next level with its built-in temperature control system.
With the ability to cool the water to lows of 3 degrees Celsius, this ice bath ensures that you experience maximum benefits from the therapy. The controlled temperature allows for a consistent and effective cooling effect, aiding in reducing inflammation, alleviating muscle soreness, and improving overall recovery time.
The Benefits of Chill Tubs Ice Bath
Using the Chill Tubs Ice Bath after intense workouts or physical activities can provide a wide range of benefits for your body and mind:
Accelerated Recovery: The cold water immersion promotes improved circulation, helping to flush out metabolic waste products and reduce inflammation, allowing for faster recovery and reduced muscle soreness.
Pain Relief: The targeted cold therapy provided by the Chill Tubs Ice Bath can help alleviate pain caused by muscle strains, sprains, or injuries by numbing the affected area.
Mental Refreshment: Taking an ice bath can have a positive impact on your mental well-being by reducing stress and anxiety. The invigorating sensation of the cold water can boost your mood and leave you feeling refreshed.
Enhanced Performance: By incorporating the Chill Tubs Ice Bath into your regular recovery routine, you can improve your overall performance. Reduced muscle fatigue and enhanced muscle recovery will pave the way for better workouts and increased gains.
Experience the Best Version of Yourself
The Chill Tubs Ice Bath is not just a recovery tool, but an investment in your overall well-being. Its sleek design and easy-to-use temperature control system make it a perfect fit for any home gym or fitness center.
Don't let post-workout soreness slow you down. Incorporate the Chill Tubs Ice Bath into your routine and experience the ultimate recovery. Recover faster, feel better, and become the best version of yourself.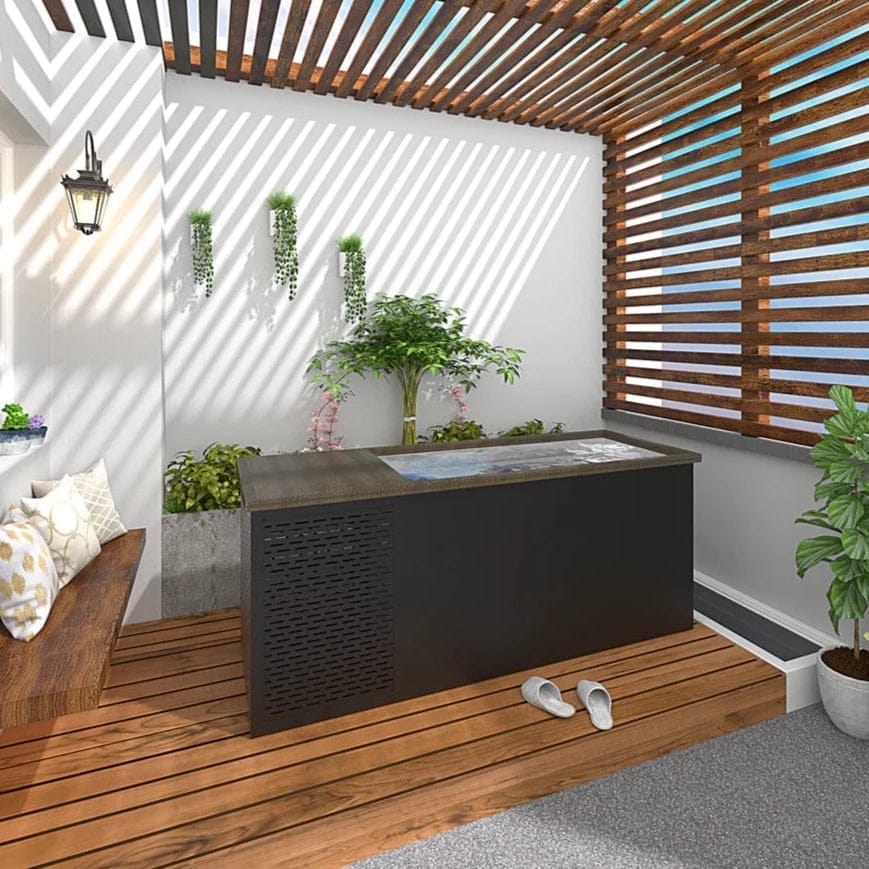 Chill Tubs Ice Bath With A Built-In Temperature Control System