Gold & Black Celestial Leather Strap
Introducing the stunning Gold & Black Celestial Leather Strap, a luxurious and stylish accessory that will elevate any outfit to celestial heights. Crafted with impeccable attention to detail, this strap is not just a functional addition to your watch, but a statement piece that will showcase your unique sense of style.
Designed with a beautiful celestial-inspired pattern, this leather strap features a combination of gold and black hues that create a visually striking contrast. The intricate celestial design adds a touch of mystery and elegance to the strap, making it perfect for any occasion, whether it's a formal event or a casual outing with friends.
Comfort is never compromised with the Gold & Black Celestial Leather Strap. Made from high-quality, genuine leather, it feels soft against the skin, ensuring a comfortable experience all day long. The strap's adjustable length ensures a perfect fit for any wrist size, providing maximum convenience and flexibility.
This strap is not only a fashion accessory but also a durable and long-lasting investment. The premium materials used in its construction ensure its longevity, making it a worthy addition to your watch collection. Its timeless design also guarantees that it will never go out of style, making it a versatile accessory that you can enjoy for years to come.
Compatible with a wide range of watches, the Gold & Black Celestial Leather Strap allows you to easily switch up the look of your timepiece. Simply attach it to your watch and instantly transform its appearance, giving it a fresh new look that suits your personal style. The strap's easy-to-use buckle ensures a secure and hassle-free fastening, providing peace of mind throughout the day.
Make a celestial statement and elevate your style with the Gold & Black Celestial Leather Strap. Its luxurious design, exceptional craftsmanship, and versatility make it a must-have accessory for anyone looking to make a bold and fashionable statement. Upgrade the look of your watch today and let the celestial beauty shine on your wrist.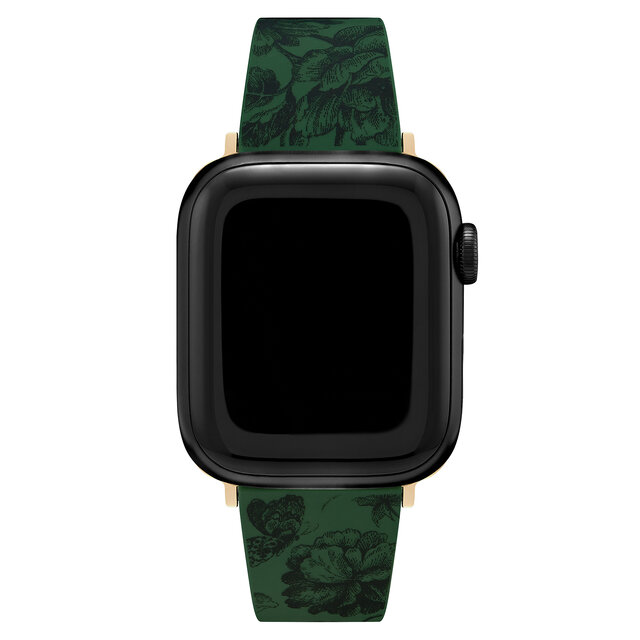 Gold & Black Celestial Leather Strap