Introducing Smartwhip Cream Chargers
Smartwhip Cream Chargers 8g – 50 Pieces are here to revolutionize your culinary adventures. Whether you are an amateur chef or a professional, these smaller cream chargers will elevate your culinary creations and take them to the next level.
Uncompromised Quality
Our Smartwhip Cream Chargers promise the highest quality standards. Each charger is filled with 8.2 grams of pure nitrous oxide, ensuring the perfect consistency and texture in your whipped cream, mousse, sauces, and more. Say goodbye to inconsistent results and hello to perfection.
With Smartwhip, you don't have to worry about leakage, oily residue, or unwanted industrial aftertaste. Our cream chargers are meticulously crafted to deliver a pristine experience every time.
Designed for Durability
We understand the importance of durability, which is why our cream chargers are made from 100% recyclable stainless steel. The stainless steel construction ensures that our chargers are leakproof and rustproof.
To further enhance their longevity, each cream charger is coated with zinc chrome. This protective layer prevents rust from compromising the quality of the chargers, ensuring they stay in excellent condition for longer.
Strict Quality Control
We take pride in delivering only the best to our customers, which is why each Smartwhip Cream Charger passes through a rigorous quality control check. Our team ensures that every charger meets our high standards before it reaches your kitchen.
With Smartwhip, you can have peace of mind knowing that you are using a product that has undergone meticulous testing and meets the highest industry standards.
Environmentally Conscious
In addition to their outstanding performance, Smartwhip Cream Chargers are also environmentally friendly. Made from 100% recyclable stainless steel, these chargers contribute to a sustainable kitchen experience.
By choosing Smartwhip, you are opting for a product that not only brings convenience to your cooking but also promotes a greener planet.
Conclusion
Smartwhip Cream Chargers 8g – 50 Pieces are the ultimate solution for achieving perfect whipped cream and culinary delights. With uncompromised quality, durability, and strict quality control, these cream chargers are a must-have for any kitchen.
Upgrade your culinary game with Smartwhip Cream Chargers and elevate your creations to new heights. Order today and experience the difference for yourself!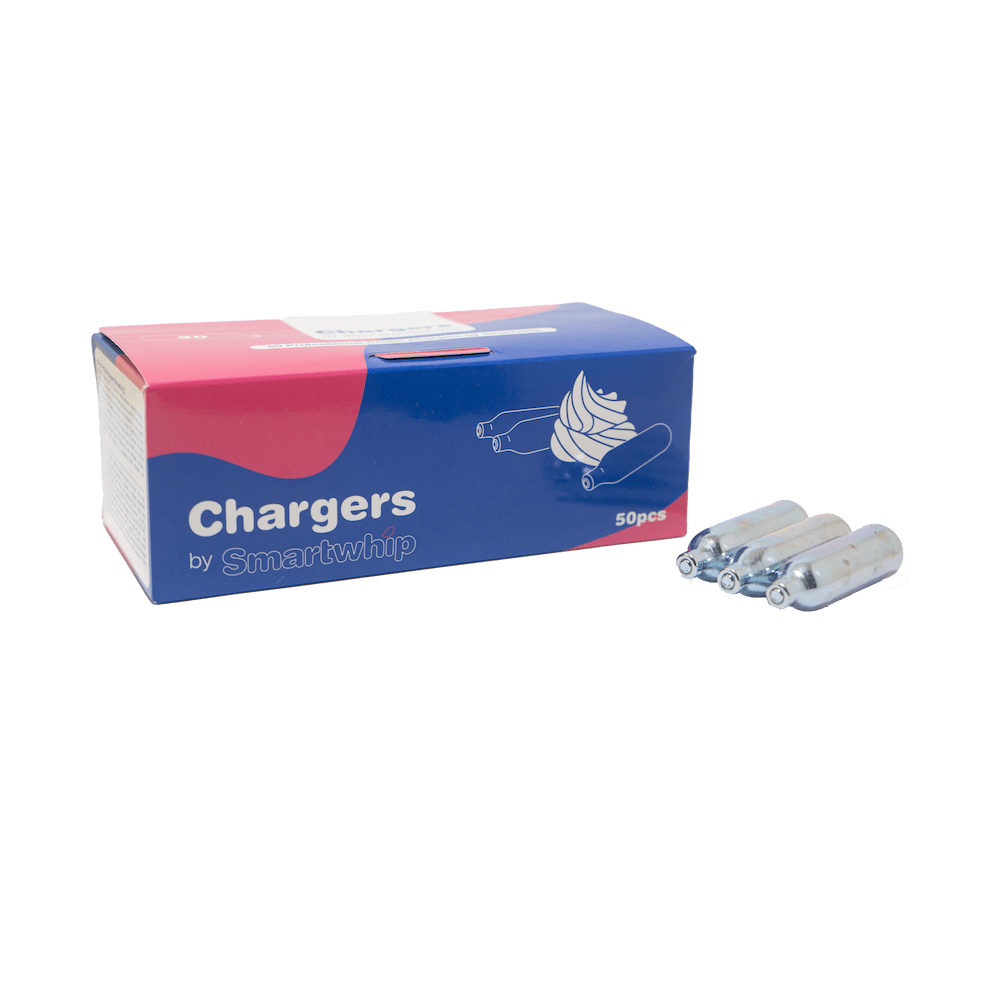 Smartwhip Cream Chargers 8g – 50 Pieces | Smartwhip