Aroma oil burner salt lamp
We at Shared Earth care passionately about protecting the environment. That's why our salt lamps come with LED light bulbs as these cut electricity consumption, carbon emissions and energy bills by 90% or more while giving just as much light. And the bulbs last longer because they don't overheat.
Himalayan salt is rock salt or halite formed 250 million years ago in what is now the Punjab region of Pakistan.
Impurities and trace minerals in the salt give the lamps their characteristic pink and red colourations.
Made in Pakistan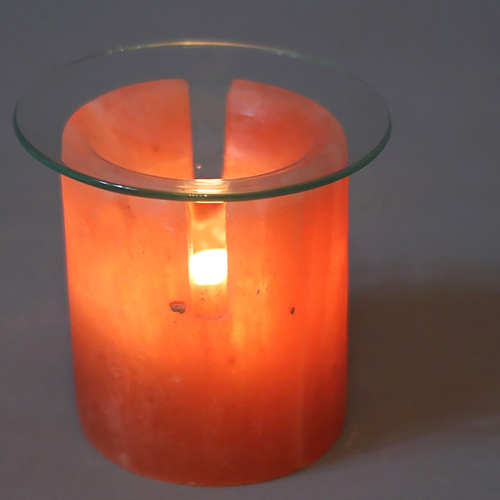 Himalayan salt cylinder oil burner approx 8.5cm **