A wonderful salt lamp oil burner combining the benefits of Himalayan salt and fragrance in one. The candle sits in the centre of the salt lamp and above is a metal holder to place the glass in. Blend essential oils with water to fragrance your home
Size: H:16cm x W:10cm x D:10cm
Colours & shape may vary slightly due to the natural material.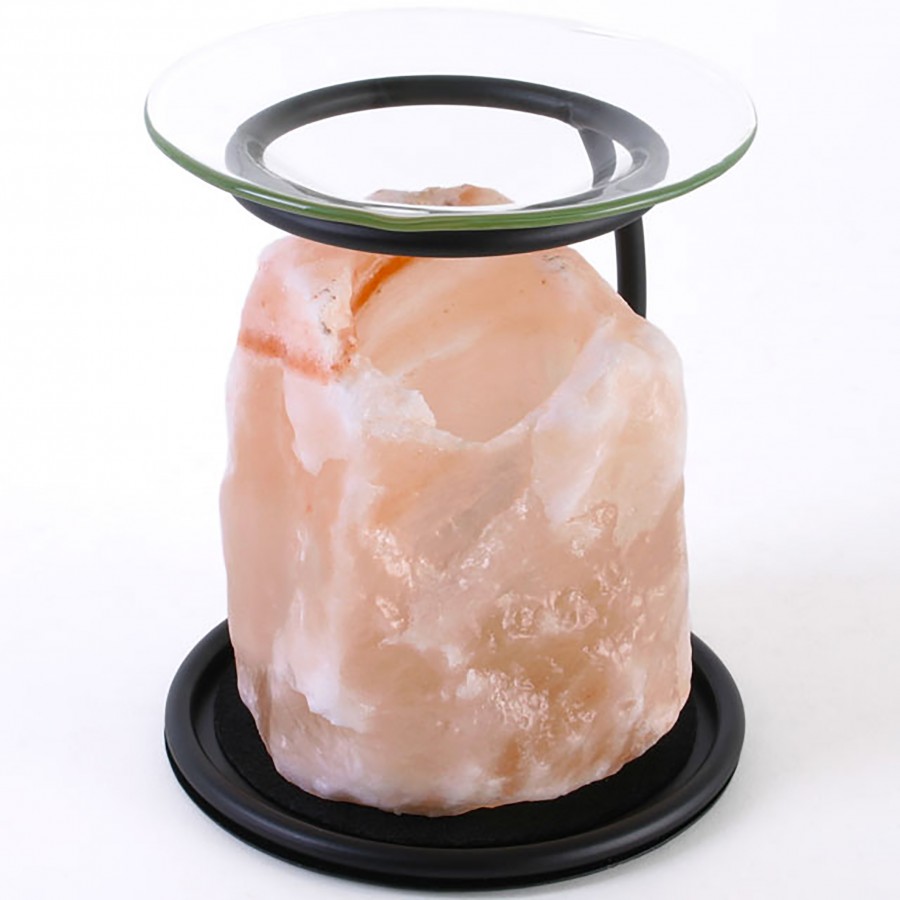 Himalayan Rock Salt Oil Burner