Klass Home Salt Oil Burner is hand carved by expert professionals from 100% Natural Himalayan Pink Crystal Rock Salt. The Oil Burner is shaped into smooth tulip shaped Himalayan Salt, with a glass dish to melt the candle wax/fragrance oil. Perfect to be used as an Oil burner or simply as a tea light holder. Reduces Allergy and Asthma Symptoms
Features
Smooth Hand Crafted bowl with loose natural textured Salt Rocks 
Naturally sourced 100% pure Himalayan Salt
Pure salt rock with coral-pink hues.
Warm Glow ideal as a table lamp, or night light.
Product Details
Type: Salt Oil Burner
Number of Lights: 1
Material: Solid Himalayan Salt with Glass tray
Natural Himalayan Salt weight: 1.5 kg 
Dimensions: 9.5 x 8.5 x 10.5 cm
supplied with Glass Dish
Please NOTE: Due to the nature of salt crystals, the actual Shape/ Size/ Colour of the Salt Crystals may vary from product to product. This salt is NOT processed for human consumption. We offer a 100% Money Back Guarantee!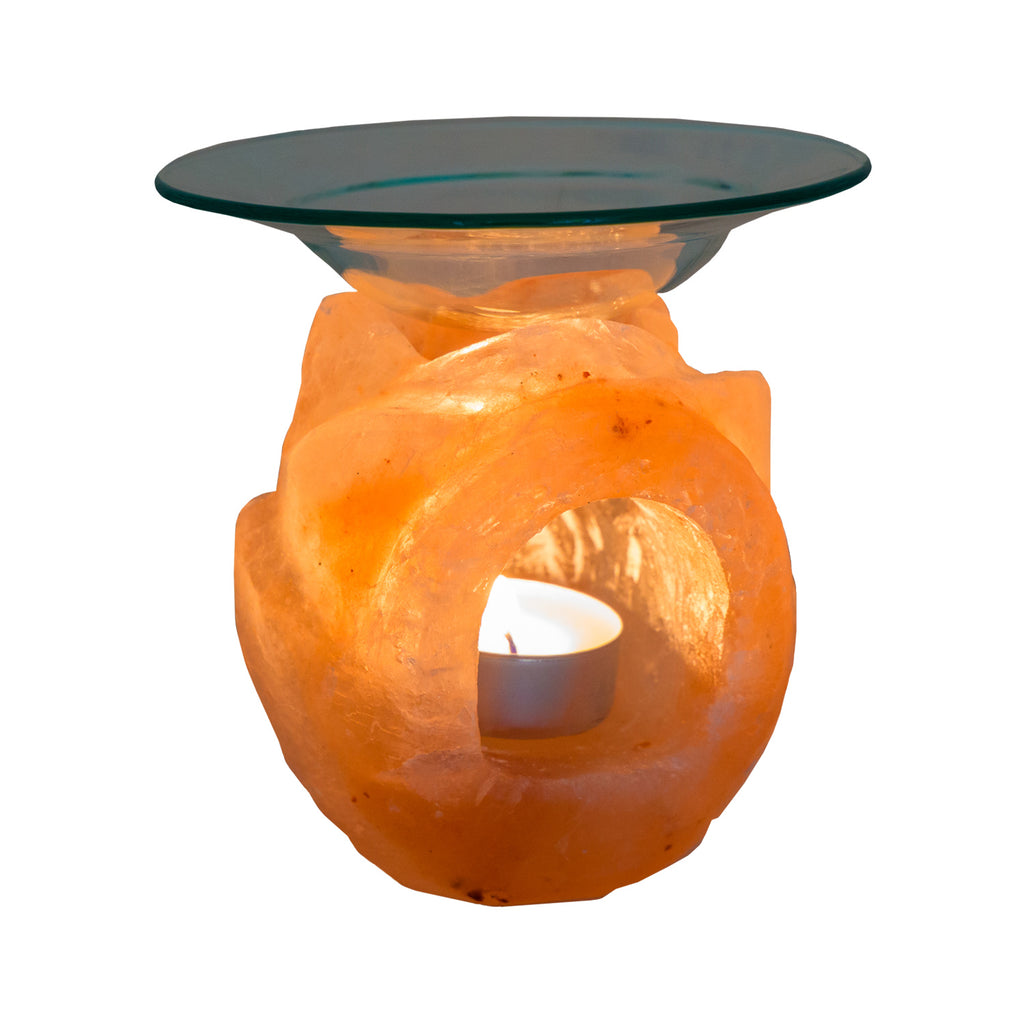 Flower Shaped Himalayan Salt Oil Burner