Introducing the stunning Ruby Anniversary Standard Rose from Style Roses. This exceptional rose variety is the perfect gift to celebrate 40 years of love and commitment. With its clusters of medium-sized crimson red blooms, this rose is a sight to behold. The vibrant red color symbolizes the passion and enduring love that has blossomed over the years.
What sets the Ruby Anniversary Rose apart is not only its stunning appearance but also its remarkable health and longevity. This rose exhibits a healthy habit, ensuring that it thrives and continues to bloom year after year. As a gift for a 40th Ruby Anniversary, this rose represents the enduring nature of love, just like the bond between the couple being celebrated.
Whether planted in a garden or displayed in a pot, the Ruby Anniversary Standard Rose will add a touch of elegance and beauty to any space. Its clusters of crimson red blooms will catch the eye and create a focal point, making it a truly memorable gift. For those looking to commemorate four decades of love, this rose is the perfect choice. It serves as a wonderful reminder of the enduring love and commitment shared by the couple, while also brightening up any garden or living space with its exquisite beauty.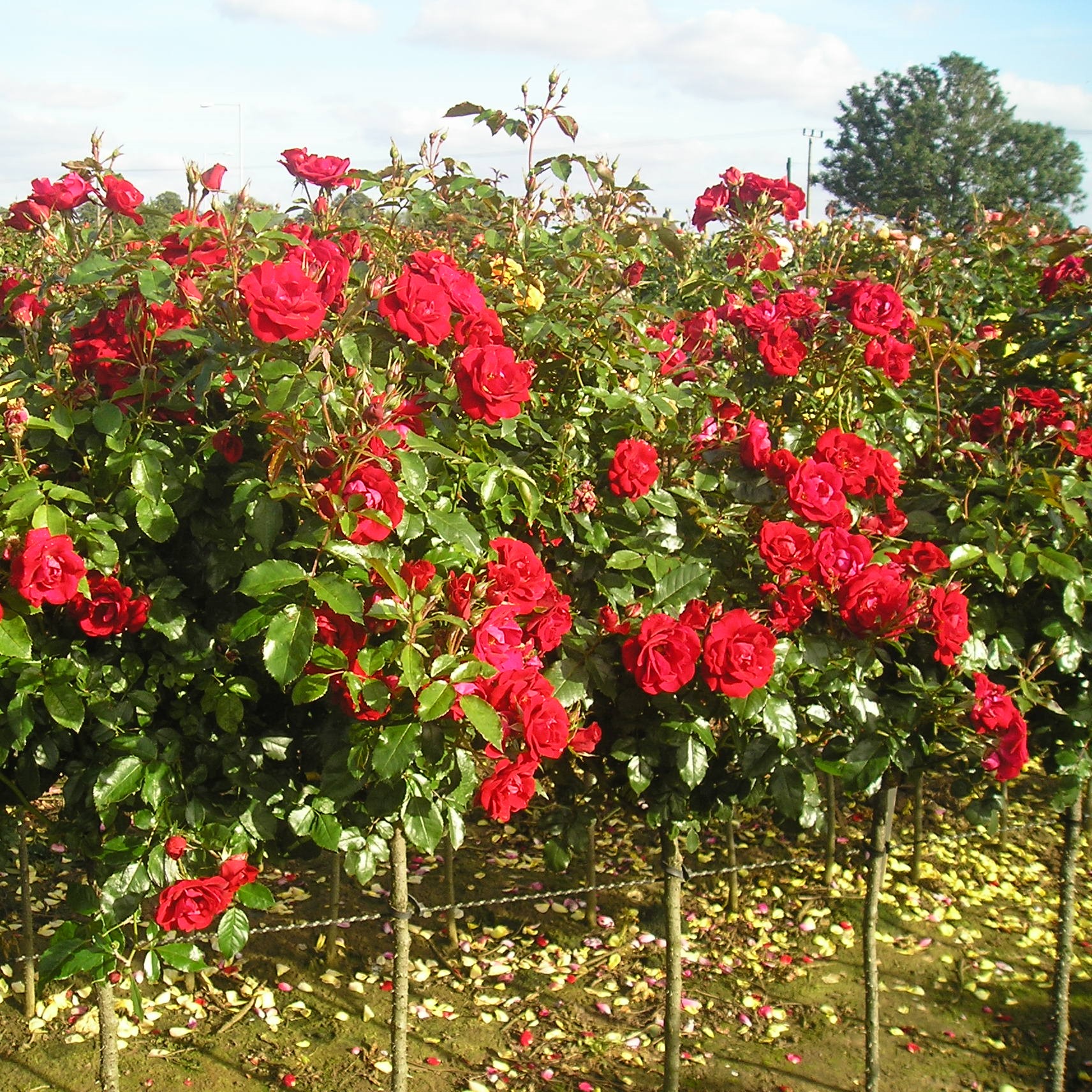 Ruby Anniversary Standard Rose | Style Roses