The Rosa Ruby Anniversary ('Harbonny') (PBR) is a captivating and exquisite rose variety that brings an aura of elegance and charm to any garden or landscape. This exceptional rose was developed to commemorate a milestone anniversary, making it a perfect choice for celebrating enduring love and long-lasting commitment.
The Ruby Anniversary rose features stunning ruby-red, fully double blooms that are known for their rich color and classic rose shape. The flowers are generously layered with velvety petals, creating a truly captivating visual spectacle. The scent of this rose is another delightful attribute, with its strong, sweet fragrance that fills the air, inviting bees and butterflies to visit.
One of the outstanding characteristics of the Ruby Anniversary rose is its exceptional disease resistance, making it easy to grow and maintain. This rose is known for being hardy and reliable, allowing gardeners and enthusiasts to enjoy its beauty for many years to come without worrying about pests or diseases. Its vigorous growth habit and good branching also make it an ideal choice for floral arrangements, adding a touch of luxury and opulence to bouquets and centerpieces.
Whether planted individually or in a rose bed, the Ruby Anniversary rose is sure to be a show-stopper, attracting attention and admiration from all who see it. With its stunning blooms, beautiful fragrance, and resilience, it is a testament to enduring love and a perfect way to commemorate a special anniversary or celebrate the beauty of nature in any garden.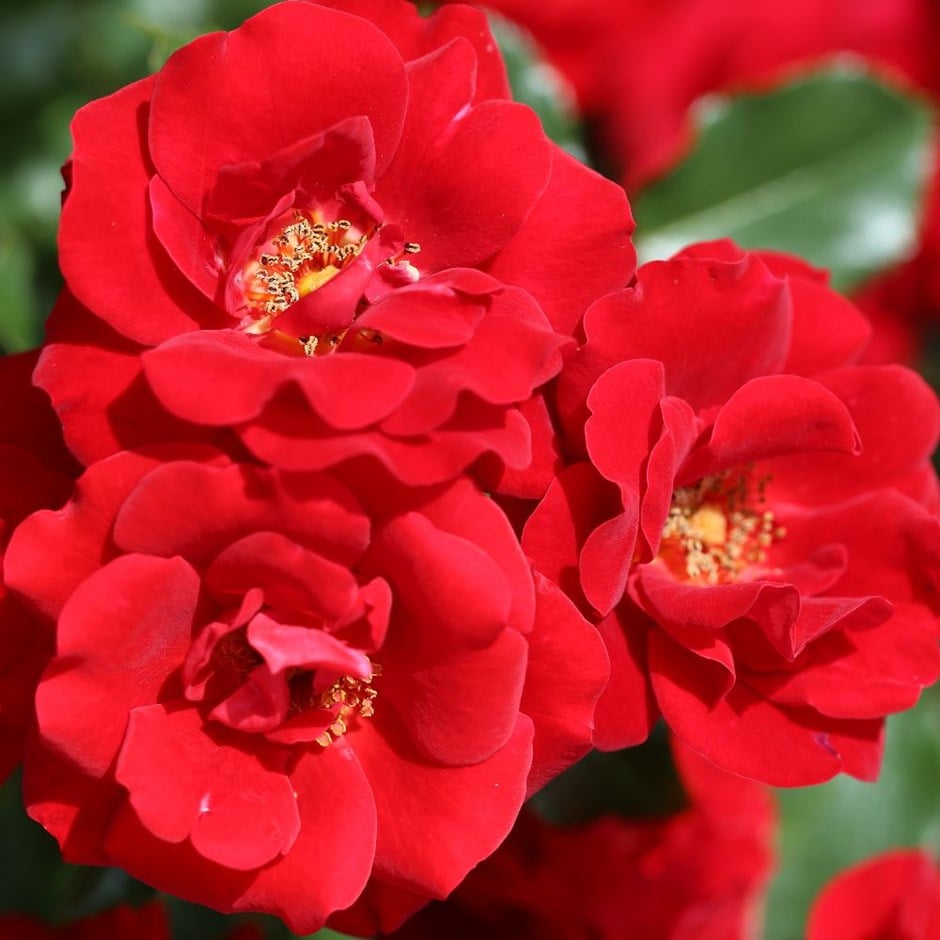 Rosa Ruby Anniversary ('Harbonny') (PBR)