Introducing Wholesome Goodies Chamoy Pickle Kits
Are you a fan of all things hot and spicy? Have you been intrigued by the viral Tiktok pickle trends? Look no further, because our Wholesome Goodies Chamoy Pickle Kits are here to fulfill all your pickle cravings. These kits offer a crazy candy combo that is sure to satisfy your taste buds.
The star of the show is the Chamoy Hot Pickle kit from Crazy Candy. It includes a pickle of your choice, along with some irresistible additions to take your pickle experience to the next level. Here's what you'll find in the kit:
2 Fruit Roll-Ups: These chewy and fruity snacks perfectly complement the tanginess of the pickle, providing a delightful burst of flavor.
1 Dweebs Candy Pack: With its vibrant colors and sweet taste, these small, chewy candies add a fun and playful touch to your pickle adventure.
1 Bottle of Tajín Clásico: Known for its unique blend of chili powder, lime, and salt, Tajín Clásico enhances the overall flavor profile of the pickle, creating a mouthwatering sensation.
1 Bottle of Luca Gusano Chamoy Sauce: Chamoy is a savory, fruity, and spicy Mexican condiment that adds a burst of tangy and sweet flavor to your pickle. Luca Gusano Chamoy Sauce is the perfect companion for your Chamoy Hot Pickle.
With this Chamoy Hot Pickle kit, you can fully immerse yourself in the Tiktok pickle trend that has taken the internet by storm. Our Wholesome Goodies Chamoy Pickle Kits offer a unique combination of flavors and textures that will leave you wanting more.
So, whether you're a devoted pickle enthusiast or someone looking to try something new and exciting, our Chamoy Hot Pickle kit is the perfect choice. Get ready for a bold and flavorful adventure that will spice up your snacking game.
Order your Wholesome Goodies Chamoy Pickle Kit today and discover the perfect blend of hot, spicy, and tangy flavors!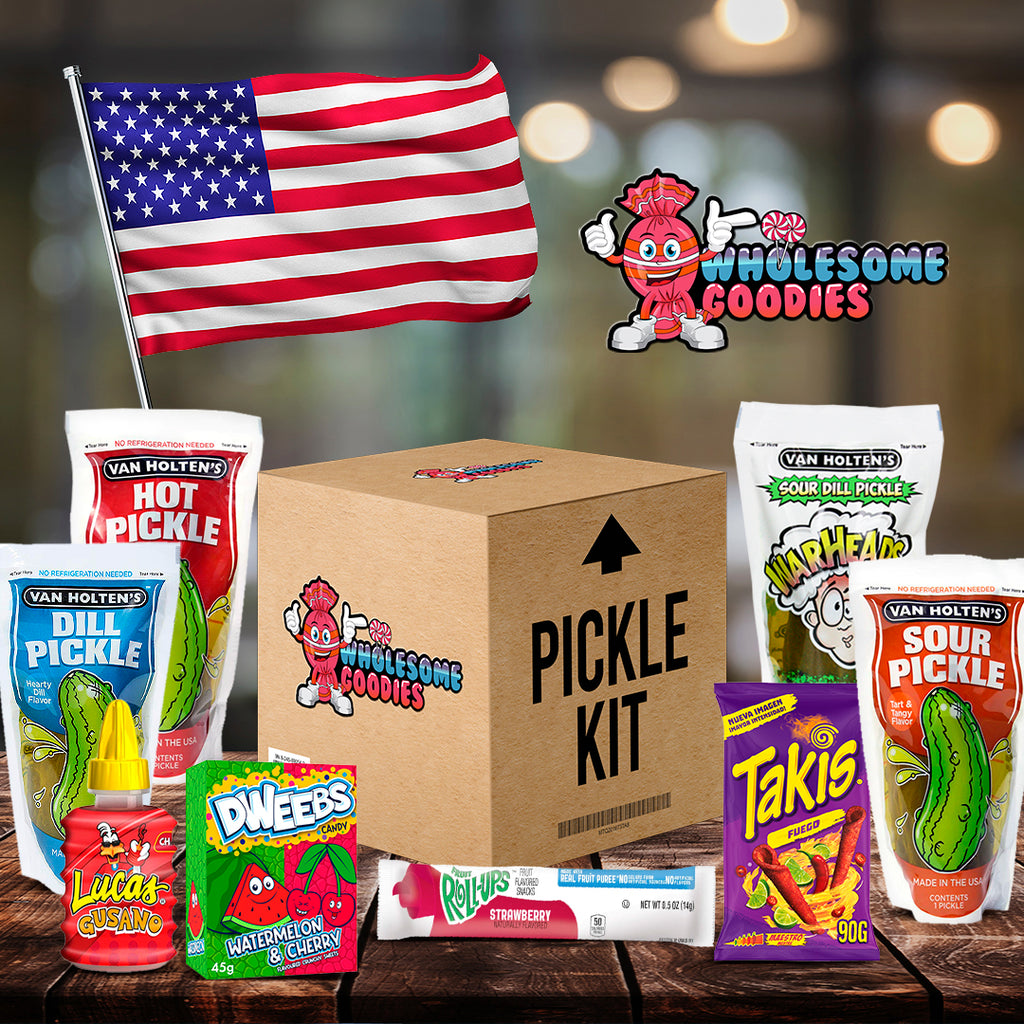 Wholesome Goodies Chamoy Pickle Kits (Choose your Pickle)