The Orient RA-AA0001B19B Mako III Automatic Mens Watch is a remarkable timepiece designed for men who appreciate style, functionality, and precision. With its elegant design and robust features, this watch is perfect for both casual and formal occasions.
Design
The Mako III features a sleek 42mm stainless steel case that exudes sophistication and durability. Its black dial is effortlessly complemented by luminous hands and hour markers, allowing for clear legibility in any lighting condition. The unidirectional rotating bezel adds a touch of sportiness to the overall design, making it a versatile choice for any fashion-forward individual.
Movement
This Orient timepiece is equipped with automatic movement, ensuring accurate timekeeping without the need for batteries. The self-winding mechanism harnesses the natural movement of your wrist to power the watch, providing a hassle-free and eco-friendly experience. The watch also boasts a power reserve of approximately 40 hours, guaranteeing reliable performance throughout the day.
Water Resistance
The Orient Mako III is built to withstand water pressure up to 20ATM (200 meters), making it suitable for various water activities such as swimming, snorkeling, or even scuba diving. Whether you're exploring the depths of the ocean or simply enjoying a refreshing swim, this timepiece's exceptional water resistance ensures it remains functional and looks stunning in any aquatic setting.
Strap
To ensure maximum comfort and versatility, this watch comes with a stainless steel bracelet. The solid links provide durability and a secure fit, while the fold-over clasp with a push-button release allows for easy wearing and removal. Whether you're dressing up or down, the bracelet adds a touch of sophistication to every outfit.
Conclusion
The Orient RA-AA0001B19B Mako III Automatic Mens Watch is a true gem in the world of timepieces. Its elegant design, reliable movement, impressive water resistance, and comfortable strap make it a perfect companion for any man who values style, functionality, and precision. Elevate your wrist game with this exceptional watch and make a statement wherever you go.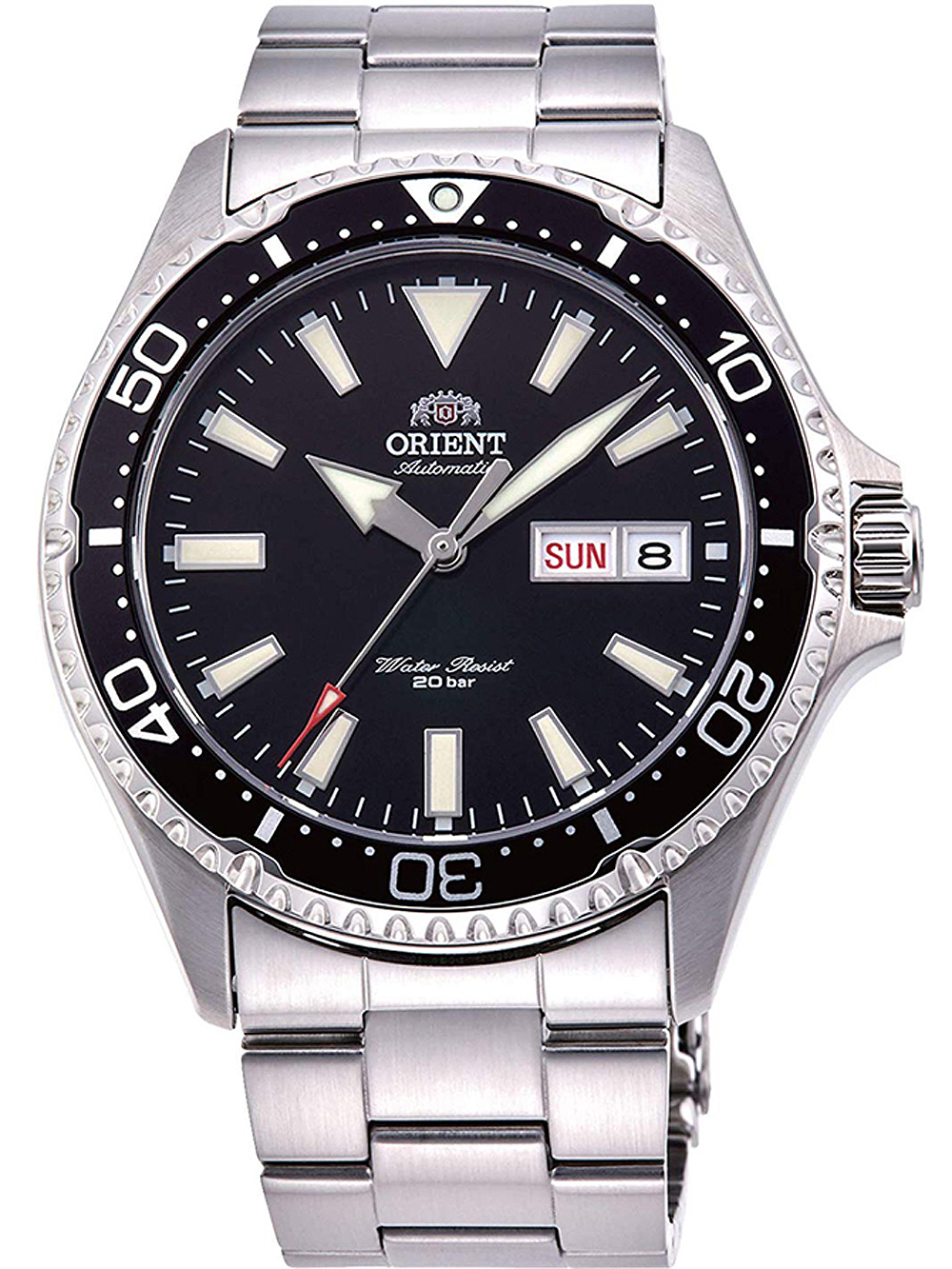 Orient RA-AA0001B19B Mako III Automatic Mens Watch 42mm 20ATM