The Cuddly Dog Onesie Rudolph is the perfect costume for your furry friend during the festive season. Made of soft teddy fleece, this reindeer onesie is not only cozy but also incredibly warm, keeping your dog comfortable during those chilly winter nights.
Featuring a small hood with adorable reindeer antlers, this onesie adds a touch of charm to your dog's appearance. The hood can be easily fastened to the back of the onesie with a press stud, ensuring that it does not interfere with your dog's movement.
To maximize comfort, the cuffs on all four legs are softly padded, providing a gentle and snug fit. The double full-length hook and loop fastening on the torso/belly allows for individual size adjustment, accommodating your dog's unique measurements. It also makes dressing and undressing a breeze, saving you time and effort.
Crafted from 100% polyester, this onesie is not only soft and durable but also easy to clean. Your furry friend will love wearing the Cuddly Dog Onesie Rudolph, and it will undoubtedly make them the star of any holiday gathering.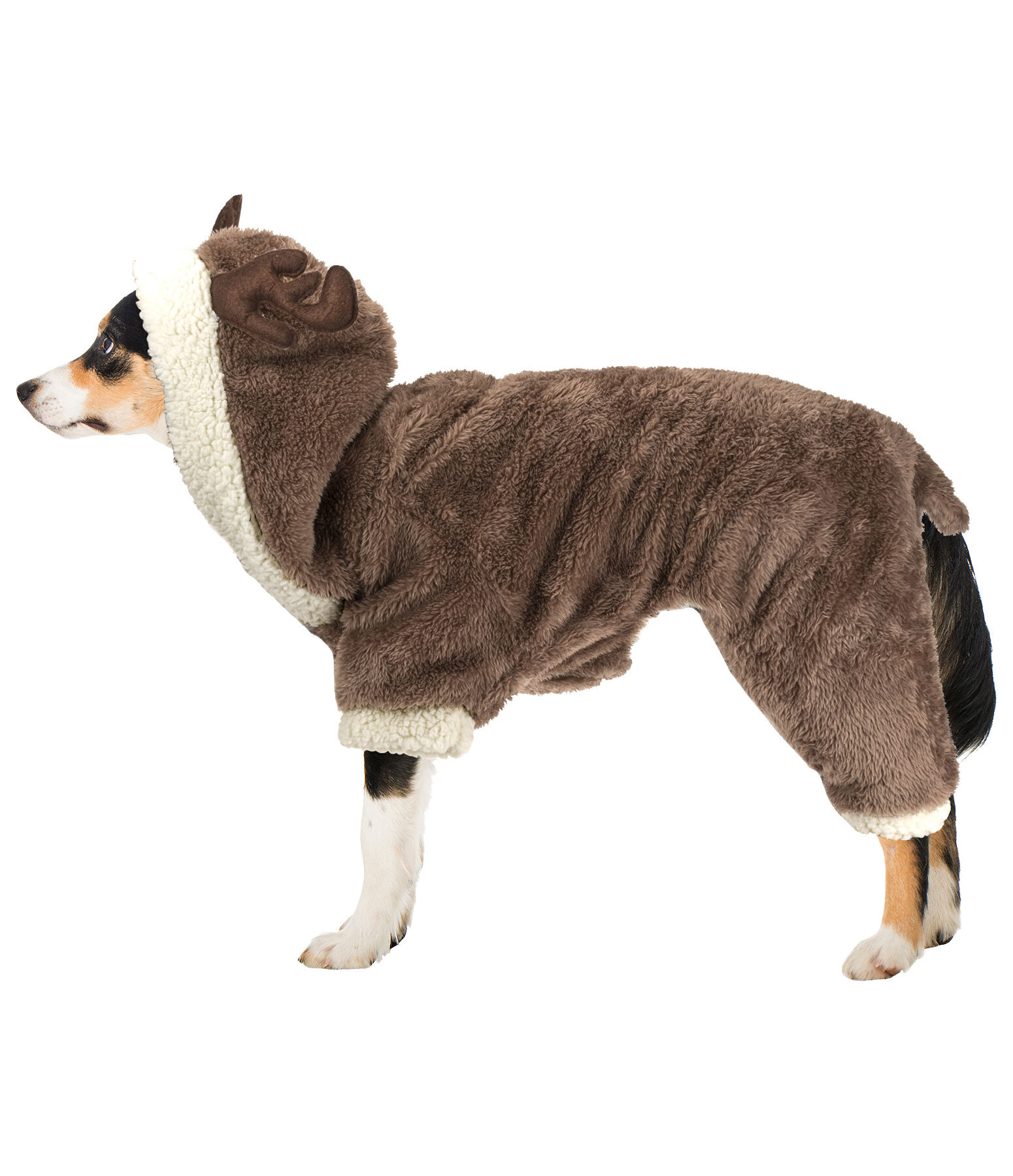 Cuddly Dog Onesie Rudolph