Product Spotlight: Needled Wool Felt (Black) – 27″ (69cm)
Welcome to our product spotlight! Today, we'll be delving into the features and benefits of our Needled Wool Felt (Black / Grey). This unique material is perfect for traditional upholstery work, offering exceptional quality and durability.
Quality and Durability
Our Needled Wool Felt is designed to stand the test of time. Made from 100% wool, it provides superior strength and longevity compared to other materials. Its heavier weight and firmer feel ensure a reliable and long-lasting upholstery solution.
Versatile Usage
Similar to wool felt and polyester wadding, our Needled Wool Felt offers versatility in its application. Whether you're working on cushions, pillows, or furniture upholstery, this material provides the perfect weight and consistency, making it easy to shape and mold to your desired form.
Product Specifications
Width: 27″ / 69cm
Weight: 1050gsm
Thickness: Approximately 20mm
Complies with BS5852 Part 2 safety standards
Convenient Purchase Options
To meet your specific needs, our Needled Wool Felt can be purchased by the meter or by the roll. This flexibility allows you to order just the right amount for your upholstery project without any excess waste.
Investing in our high-quality Needled Wool Felt ensures that your upholstery creations will not only look fantastic but also withstand regular use for years to come. Its exceptional strength, versatility, and convenient purchase options make it a smart choice for any upholstery enthusiast or professional.
So why wait? Order our Needled Wool Felt now and elevate your upholstery projects to a whole new level!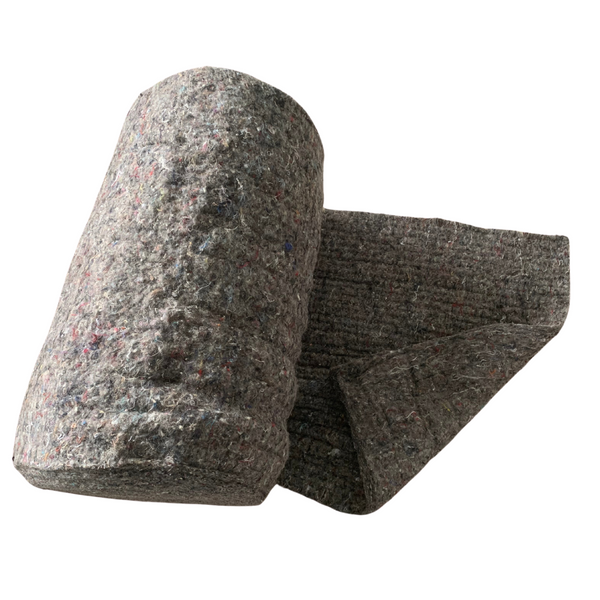 Needled Wool Felt (Black) – 27″ (69cm)