Introducing our White & Blue Grip Sports Socks, the perfect companion for sports enthusiasts looking to enhance their performance and experience maximum comfort on the field. Engineered with advanced features, these socks ensure superior cushioning and traction for an unbeatable playing experience.
Designed for Both Comfort and Grip
Our White & Blue Grip Sports Socks are intentionally designed to provide optimal support and protection to your feet while engaged in various sports activities. Whether you're playing basketball, football, or any other high-impact sport, these socks will help absorb shock and reduce strain on your soles, allowing you to perform at your best without discomfort or pain.
What sets these socks apart is the innovative traction grips strategically placed on the soles. These grips ensure that your feet stay firmly in place inside your sports shoes, preventing slippage and maintaining stability throughout the game. You'll never have to worry about losing your footing again, giving you the confidence to make quick and precise movements on any playing surface.
Unmatched Quality and Durability
Made with high-quality materials, our White & Blue Grip Sports Socks are meant to withstand vigorous use and provide long-lasting performance. The blend of premium fabrics ensures excellent breathability, keeping your feet dry and comfortable even during intense physical activities.
With reinforced stitching and a cushioned sole, these socks offer added durability and support, allowing you to push your limits without any discomfort. Say goodbye to blisters and sore feet, as our socks provide a comfortable and snug fit that wraps your feet in ultimate softness.
Size and Availability
The White & Blue Grip Sports Socks are available in adult size 6-11, catering to a wide range of foot sizes. Whether you have smaller or larger feet, these socks will provide a perfect fit due to their superior elasticity.
Don't let uncomfortable socks hinder your performance. Invest in our White & Blue Grip Sports Socks today and experience the difference they can make in your sports activities. Order now and take your game to the next level!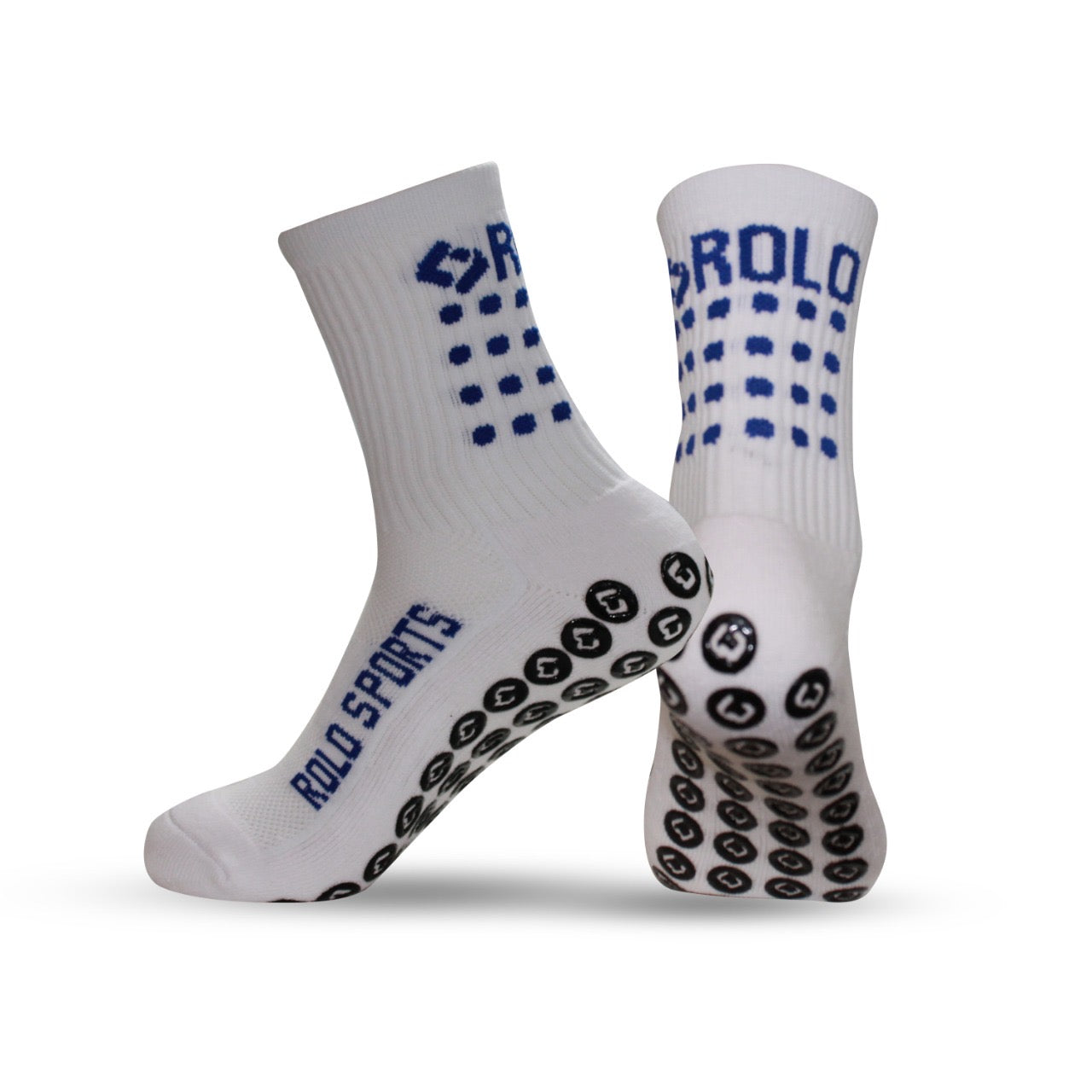 White & Blue Grip Sports Socks