Get a grip on your game!
Introducing the Relentless Grip Sock in White, a must-have accessory for serious athletes looking to take their performance to the next level. With its mid-calf length and precision design, this sock is engineered to enhance your performance in a way like no other.
When it comes to sports and intense physical activities, slipping can be a major setback. But fear no more! The Relentless Grip Sock is here to provide you with the ultimate grip and stability, giving you the confidence to push your limits and achieve more.
Designed with the needs of serious athletes in mind, these grip socks are equipped with cutting-edge grip technology that will revolutionize your game. Say goodbye to slippage and hello to increased movement and control.
At Relentless, we understand that every athlete is unique. That's why our grip socks are custom designed to cater to the specific needs of active individuals. We've combined the very best materials and technology to create a sock that is not only comfortable to wear but also delivers unrivaled performance. Get ready to experience the difference.
The stark white color of these grip socks adds a touch of sophistication to your athletic gear. Whether you're hitting the gym, tearing up the dance floor, or dominating on the sports field, these sleek and stylish socks will make you stand out from the crowd.
Besides their incredible grip, these socks are also moisture-wicking, ensuring your feet stay dry and comfortable even during intense workouts. The mid-calf length provides additional support for your muscles and reduces the risk of injury. Don't let anything hold you back from achieving your goals.
Invest in your performance today with the Relentless Grip Sock – White. Elevate your game and never slip again. Order now and experience the power of unstoppable performance!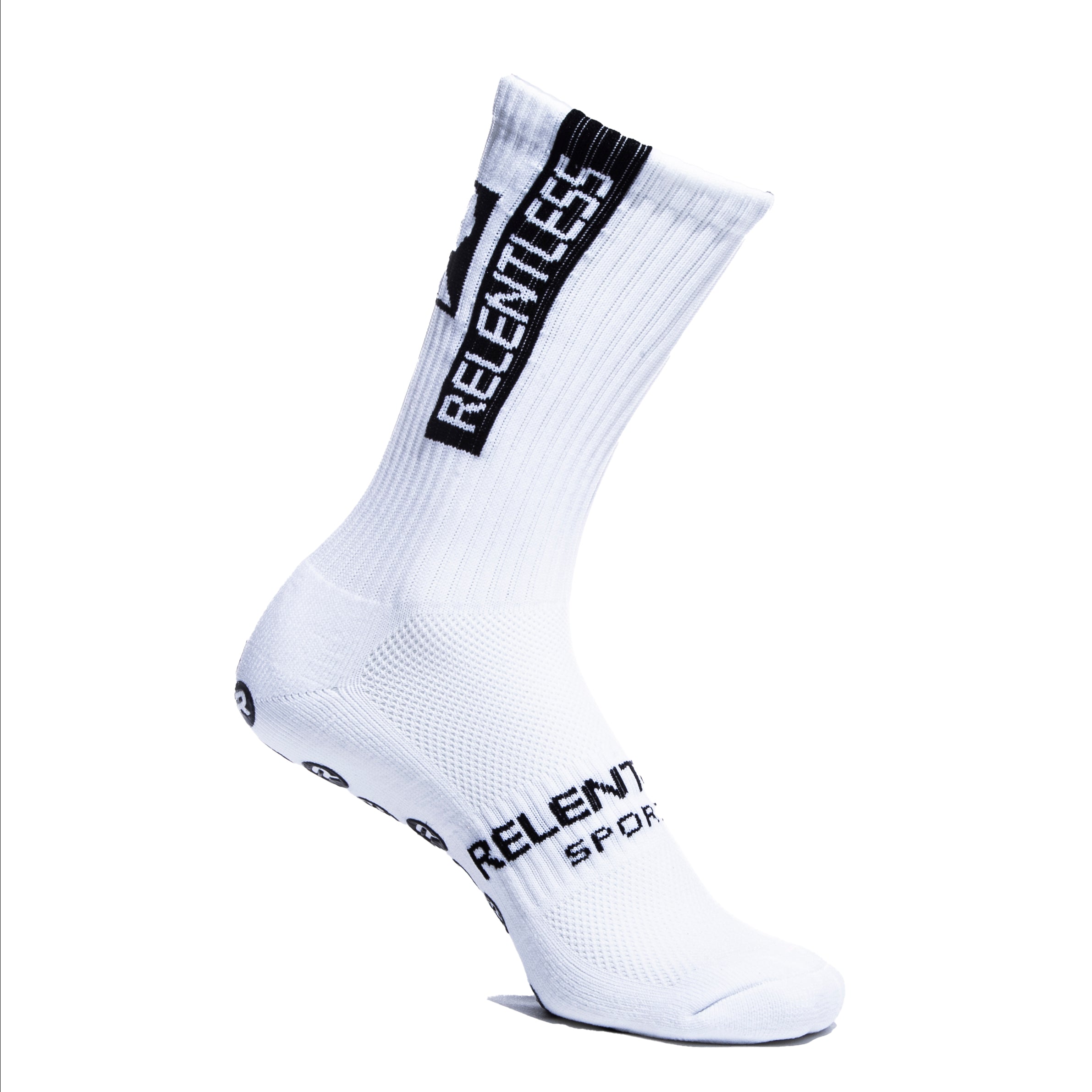 Relentless Grip Sock – White