Grippy White Football Grip Socks: The Ultimate Performance Enhancer
When it comes to finding the perfect pair of football socks, look no further than our Grippy White Football Grip Socks. These socks are not only our most popular product, but they also offer a range of benefits that can significantly improve your performance on the field.
Unmatched Grip and Stability
The key feature of these socks is their non-slip grip, which ensures unparalleled stability during intense matches or training sessions. The grippy texture allows you to make quick and precise movements, giving you the upper hand in tight situations. With better grip, you can improve your sprint speed, change directions more efficiently, and maintain better control of the ball.
Versatility and Style
While the Grippy White Football Grip Socks are aptly named, they are not limited to only being worn with a white kit. These socks can be paired with any color of football kit, allowing you to customize your look while still benefiting from their incredible grip. If white is not your preferred choice, we also offer black and red options, with more colors coming soon!
The Underrated Power of Grip Socks
In recent years, the popularity of football grip socks has soared, and for good reason. Many players underestimate the impact that socks can have on performance. These grip socks can help you gain that extra 1% on your opponents, giving you a competitive edge. The benefits extend beyond improved performance and include reducing the risks of ankle, knee, and hip injuries, as well as protecting your feet from blisters and discomfort.
Special Offer
For a limited time, you can take advantage of our special offer. Buy 3 pairs of our non-slip football grip socks for just £20! Simply add the socks to your basket, and the discount will automatically be applied. Don't miss out on this opportunity to elevate your game while saving money.
Don't settle for ordinary socks when you can have the Grippy White Football Grip Socks. Order your pair today and experience the enhanced performance for yourself!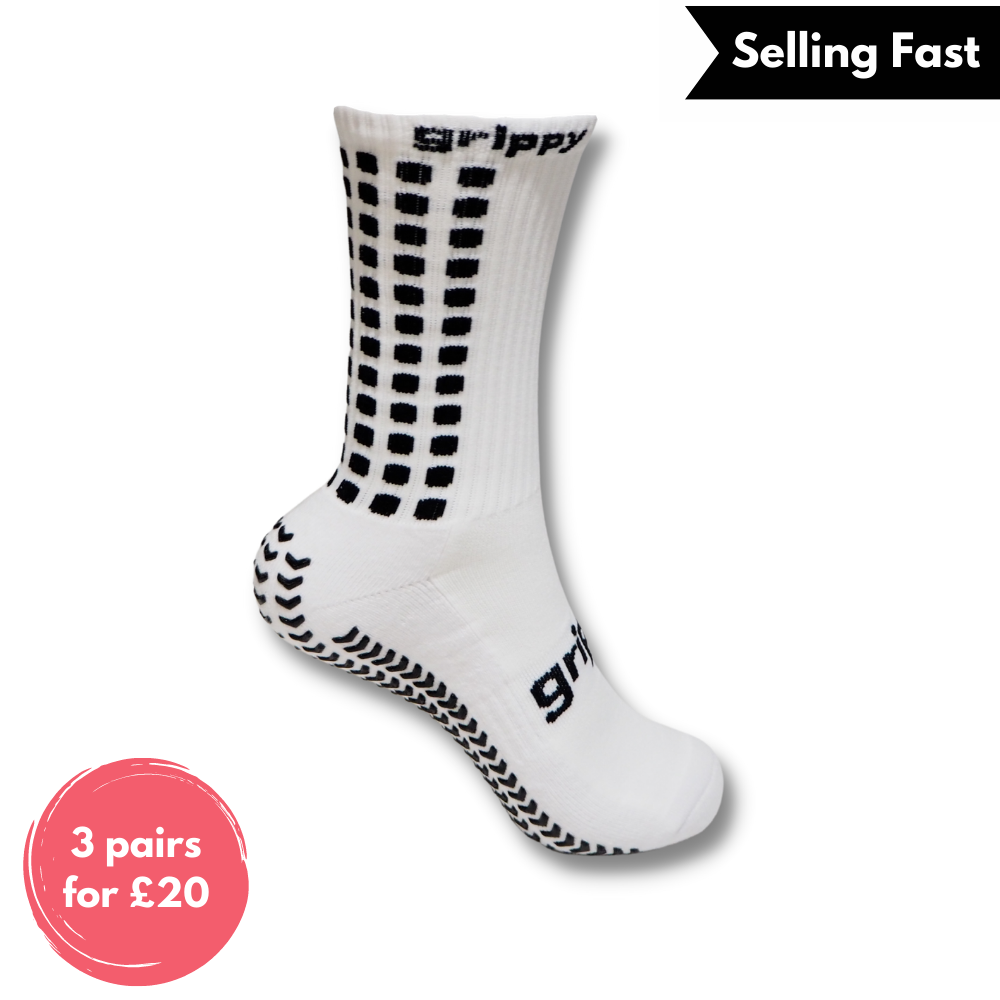 Grippy White Football Grip Socks