Introducing our grippy black football socks! These game-changing socks are designed to help you elevate your performance on the field and gain that crucial extra 1% over your opponents. The popularity of non-slip football grip socks has skyrocketed in the last two seasons, and it's clear that they are here to stay. The running performance benefits they provide are often underestimated.
Our black grip football socks can be seamlessly integrated into your black football kit or exclusively used for training purposes. Additionally, we offer white grip socks, red ones, and stay tuned for more colors coming soon!
For a limited time, take advantage of our special offer: buy 3 pairs for just £20! Simply add 3 pairs of our non-slip football grip socks to your basket, and the discount will be automatically applied.
Benefits
Improved sprint speed
Enhanced efficiency in changing directions
Superior ball control and technique
Reduced risk of ankle, knee, and hip injuries
Protection from blisters and foot discomfort
Don't just take our word for it – hear what our customers have to say about our products here.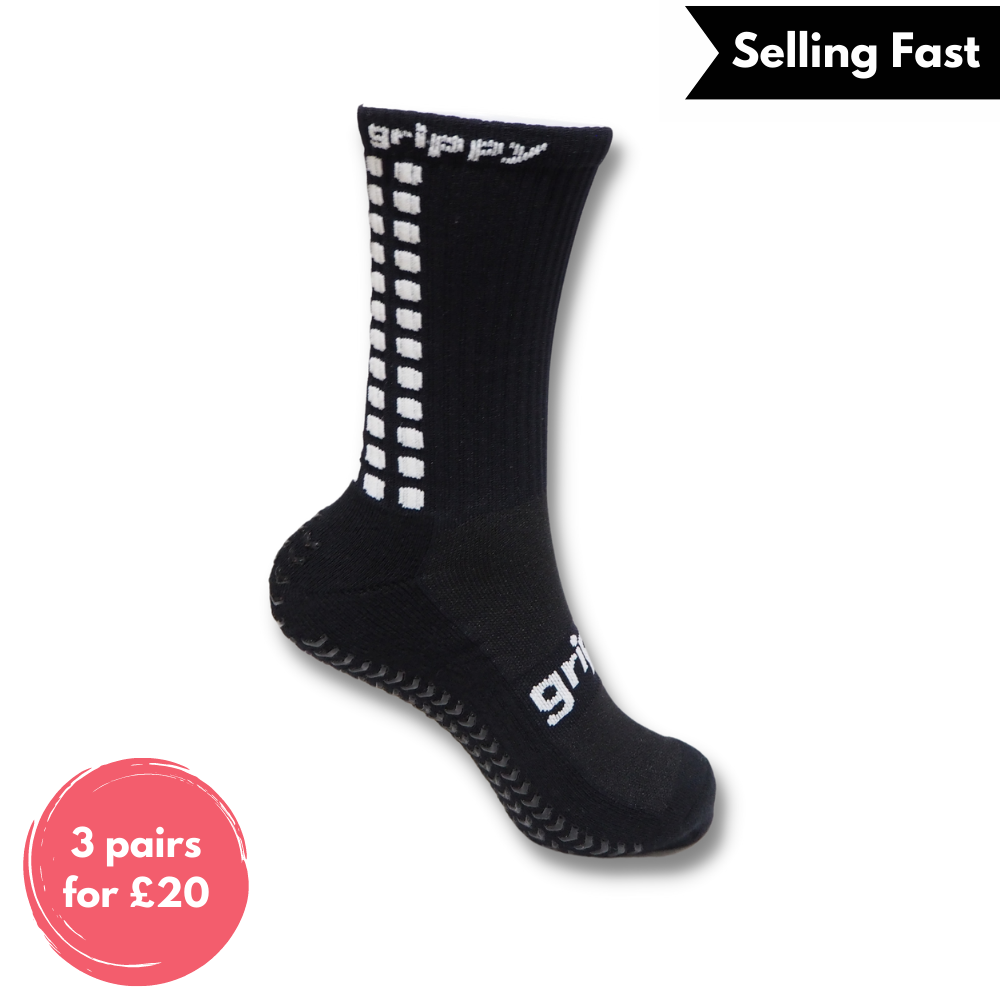 Grippy Black Football Grip Socks