Introducing our kiln-dried kindling sticks, the perfect companion for all your fire-starting needs. Whether you're looking to warm up by the fireplace, gather around a cozy firepit, or set up camp and enjoy a mesmerizing campfire, these kindling sticks will ensure you have a blazing start to your fire.
Crafted with the utmost care, our kindling sticks are dried to perfection in a kiln, making them incredibly lightweight and easy to ignite. This process eliminates any moisture, ensuring a quick and efficient burn that will have your fire crackling in no time. With these ready-to-burn sticks, you won't have to worry about struggling to get your fire going – just light them up and watch the flames dance.
Not only are these kindling sticks convenient and effective, but they also provide a sustainable option for fire starting. We source our wood responsibly, ensuring that each stick is made from high-quality hardwood. By using our kiln-dried kindling sticks, you're making an eco-conscious choice that reduces the demand for freshly cut firewood.
Whether you're a seasoned fire aficionado or a first-time fire builder, our kiln-dried kindling sticks are designed to make the process effortless and enjoyable. Say goodbye to fumbling with wet or subpar kindling and hello to an impressive fire that sets the mood and brings warmth to any gathering. Look no further – our kiln-dried kindling sticks are here to ignite your fire-starting experience.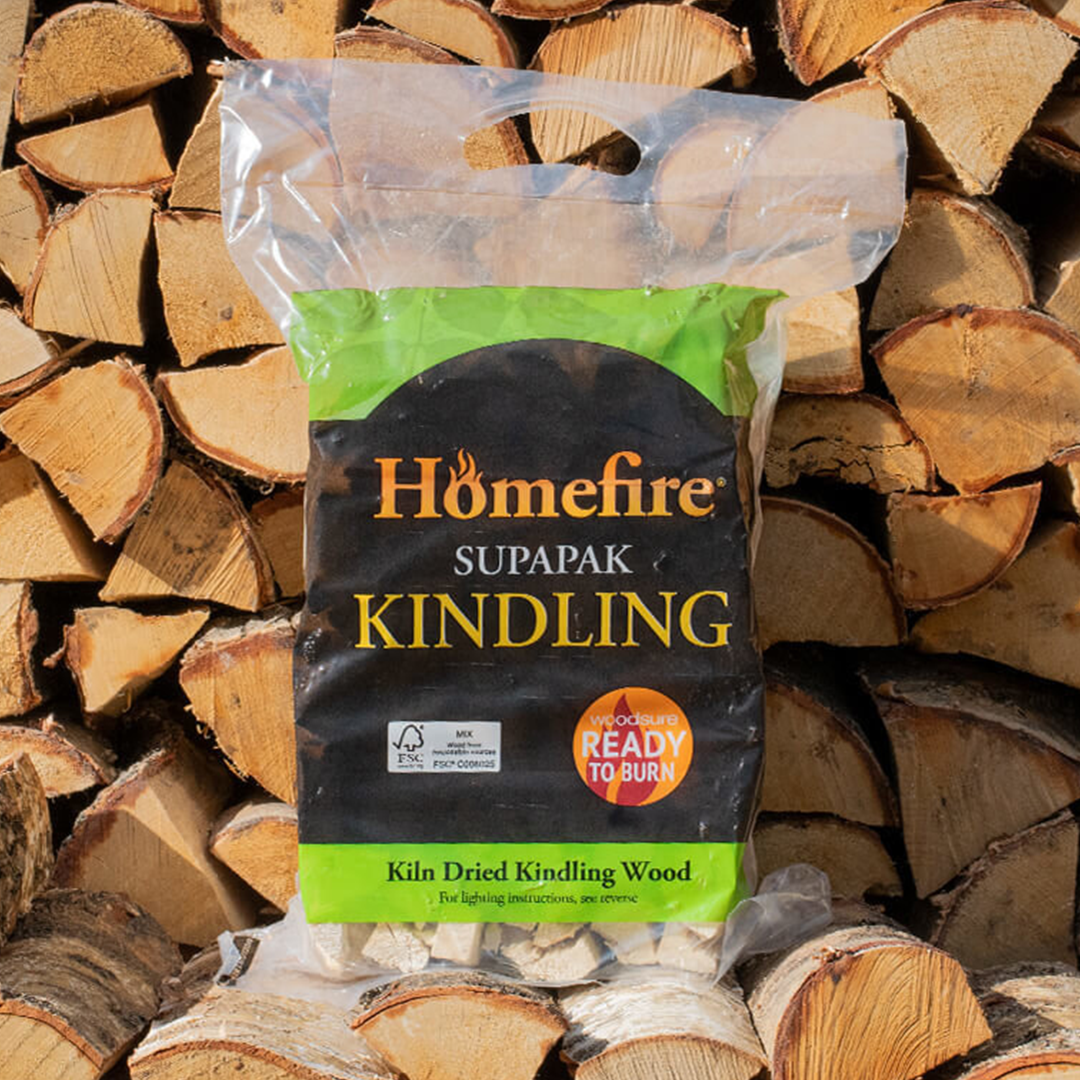 Kiln dried kindling sticks