Ecofire Boxed Oak Kindling Sticks
Introducing Ecofire Boxed Oak Kindling Sticks, the ultimate solution for starting your fires in an eco-friendly and efficient way. These kindling sticks are carefully crafted from sustainably sourced oak wood, making them not only a natural and renewable resource but also a perfect choice for minimizing your carbon footprint.
With Ecofire Kindling, you can feel confident knowing that you are using a product that is both environmentally friendly and highly effective in igniting your fires. Each box contains a generous amount of kindling sticks, ensuring that you have plenty of fuel to get your fire roaring.
What sets Ecofire Kindling apart from other options on the market is its exceptional quality. These kindling sticks are expertly cut and kiln-dried to ensure a consistent and reliable burn. Whether you are lighting a fireplace, wood stove, or an outdoor fire pit, you can count on Ecofire Kindling to readily ignite and provide a steady source of flame.
Furthermore, Ecofire offers free delivery* with their Boxed Oak Kindling Sticks, making it even more convenient to experience nature's best kindling right at your doorstep. So, sit back, relax, and let Ecofire take care of your fire-starting needs while you enjoy a cozy and hassle-free fire experience. Choose Ecofire Boxed Oak Kindling Sticks and join the sustainable fire revolution today!
*Free delivery available within selected areas.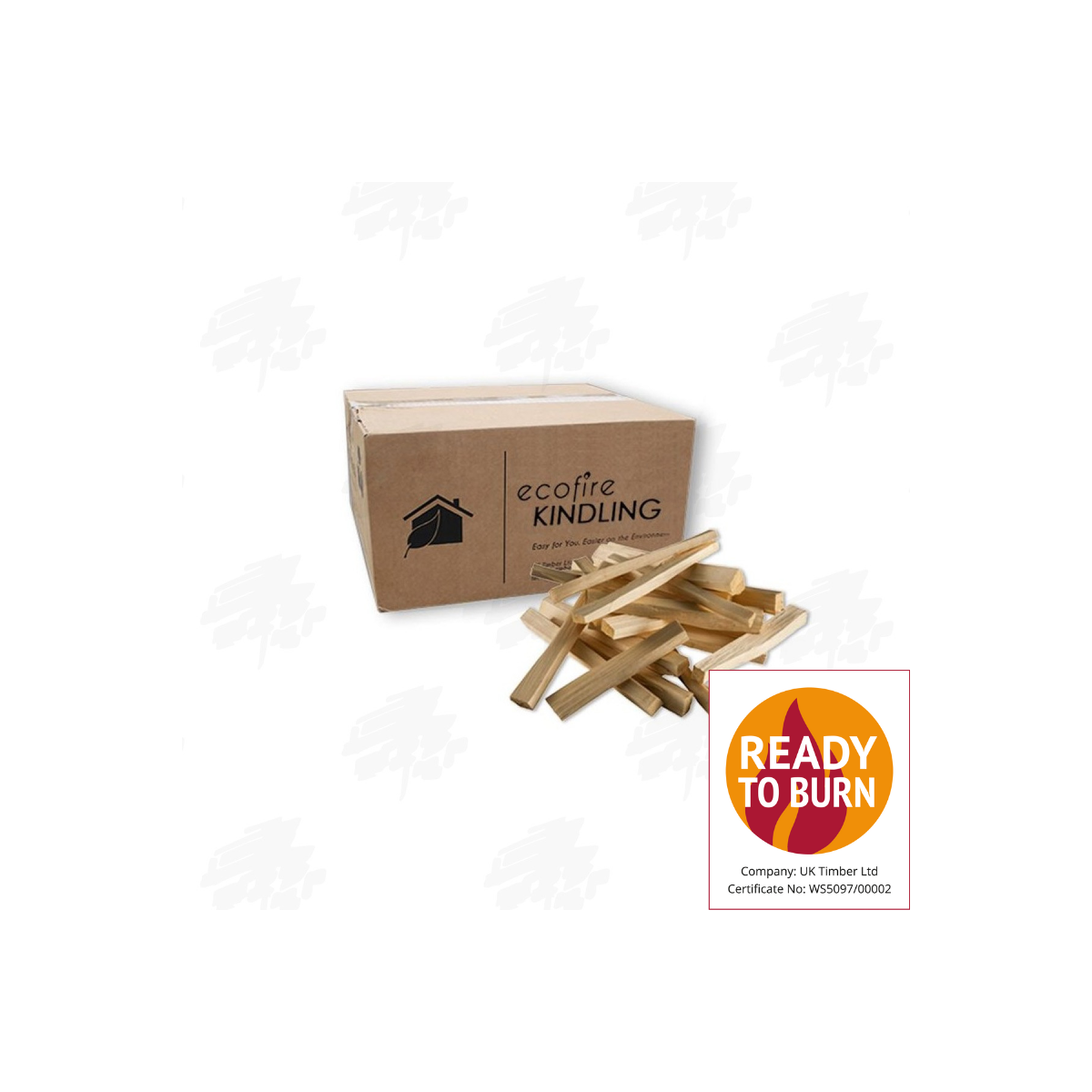 Ecofire Boxed Oak Kindling Sticks