Introducing Comfort Kiln-Dried Kindling, the perfect product to help you start your fires with ease and efficiency. This 3kg bag of eco-friendly wood sticks is designed to ignite any wood, coal, or solid fuel fire quickly and effectively. Made from wood sourced from FSC sustainable sources, you can feel confident knowing you're using a product that is environmentally responsible.
The ultra-dry, kiln-dried kindling ensures a hassle-free experience when starting your fire. With a moisture content of less than 20%, this product is drier than average, meaning you'll spend less time struggling to get your fire going. The split size of 13.5 +/- 1 CM and diameter of 1-3 CM allows for easy ignition, ensuring a roaring fire in no time.
Convenience is key with Comfort Kiln-Dried Kindling. Packed into a net bag, it is easy to handle and store. Each bag contains approximately 7 liters of kindling, weighing between 2.5 to 3kg. This quantity is perfect for multiple uses, ensuring you have enough kindling to get your fires started for a long time.
Not only is Comfort Kiln-Dried Kindling a high-quality product, but it also comes from a Ready to Burn certified supplier. This certification guarantees that the product meets all UK standards for quality and performance. With Comfort Kiln-Dried Kindling, you can trust that you're using a reliable and efficient fire-starting solution.
Whether you have a wood burner, a stove, or any other type of fire that requires kindling, Comfort Kiln-Dried Kindling is the perfect choice. Its ultra-dry and easy-to-light nature makes it an ideal option for both indoor and outdoor fires. Say goodbye to struggling to light your fires and say hello to the convenience and efficiency of Comfort Kiln-Dried Kindling.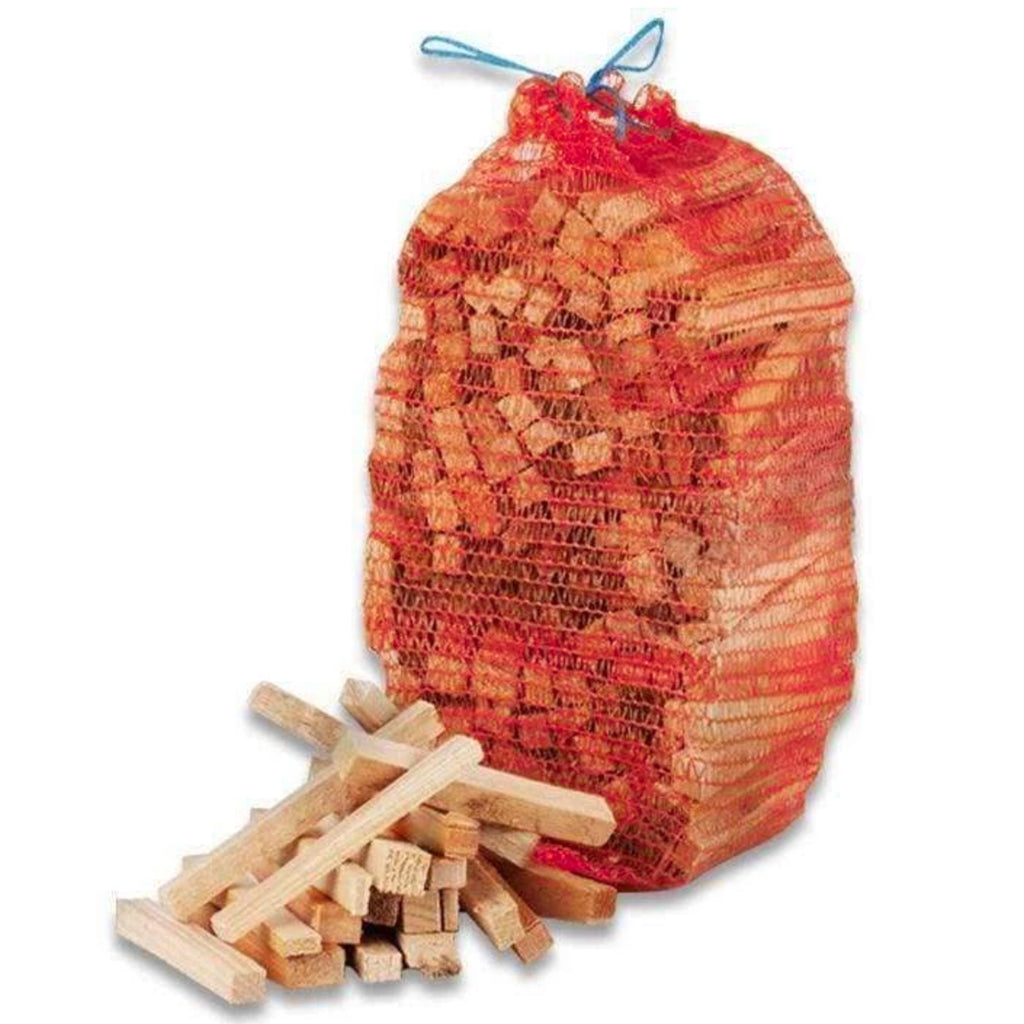 Comfort Kiln-Dried Kindling 3Kg Eco Wood Sticks Fire-Starting Stoves Wood Burner