Upgrade your headwear collection with the Only & Sons Black Embroidered Logo Bucket Hat. This stylish hat combines functionality with a fashionable design to keep you looking cool and protected from the sun.
With its classic black color and embroidered logo, this bucket hat effortlessly pairs with any outfit. Whether you're heading to the beach, exploring the city, or simply lounging by the pool, this hat will add a touch of style to your ensemble.
Made from high-quality materials, this bucket hat is not only fashionable but also durable. Its sturdy construction ensures that it can withstand regular wear and tear, making it a long-lasting accessory in your wardrobe.
Aside from its aesthetic appeal, this hat also offers practical features. The wide brim helps to shield your face and neck from the sun, providing protection on sunny days. The bucket style is also great for keeping your head cool, allowing air to circulate and prevent overheating.
Whether you're a trendsetter or someone looking for reliable sun protection, the Only & Sons Black Embroidered Logo Bucket Hat is a must-have in your collection. Order yours today and elevate your style game!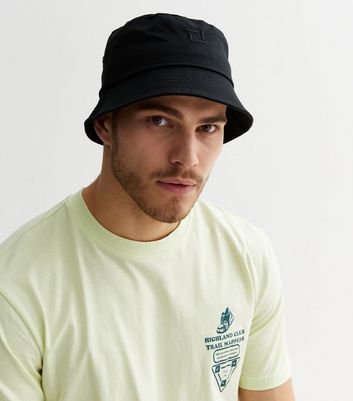 Only & Sons Black Embroidered Logo Bucket Hat