Painting & writing board, folding board, magnetic white, lined chalk board, blackboard lacquer
Introducing the Roba Painting & Writing Board
The Roba Painting & Writing Board is a versatile and practical schoolboard that encourages your little ones to learn to read, write, and paint in a playful way. With its various features and accessories, it offers ample space for creative expression and educational activities.
Key Features and Benefits
The board is hinged and can be easily folded for convenient storage or transportation.
It features a magnetic white side that allows for the use of magnets to create fun and interactive learning experiences.
The board includes three blackboard sheets – a lined chalkboard, an unlined chalkboard, and a green chalkboard.
These different surfaces provide options for different activities, from practicing writing and solving math problems to creating beautiful artworks.
Additional Accessories
To further enhance the learning and creative experience, Roba offers a range of additional accessories:
White and colored chalk sets (item no. 0017) for writing, drawing, and decorating the boards.
Wooden magnet numbers (item no. 0021) to introduce early math concepts.
Wooden magnet letters (item no. 0022) for practicing spelling and building words.
A Holistic Approach to Play and Learning
Roba believes in providing children with holistic and lifelike game concepts that enable them to discover their world and experience wonderful moments together with their parents and playmates. The Painting & Writing Board is designed with this philosophy in mind, offering a diverse range of activities and encouraging creativity, learning, and social interaction.
Specifications
Dimensions: 146.0 x 3.5 x 53.5 cm
Weight: 4.60 kg
Age Range: Suitable for children aged 3 years and above
EAN: 4005317218441
Invest in the Roba Painting & Writing Board to provide your little ones with an engaging and educational tool that stimulates their imagination and fosters their learning journey. Order yours today and watch them thrive!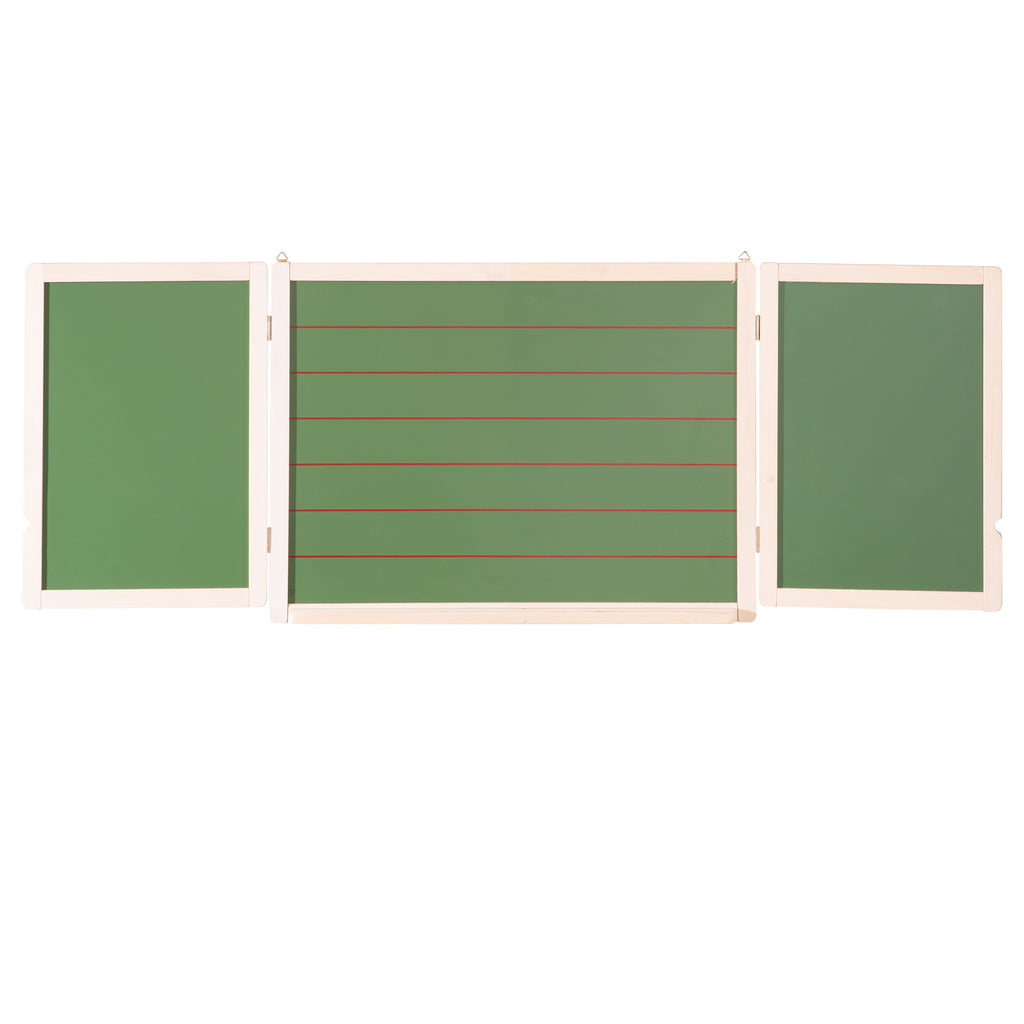 Painting & writing board, folding board, magnetic white, lined chalk board, blackboard lacquer