Introducing Our Blackboard with Frame for Chalk
Our blackboard with frame for chalk is the perfect addition to any home or classroom. This small notice board offers a fun and interactive way to practice fine motor skills while also encouraging creativity and communication. Whether you want to leave notes for your family or have a mini art session, this blackboard is sure to impress.
One of the standout features of our blackboard is its wooden outer frame. This sturdy construction not only adds durability to the board but also ensures that it is easy to hold. You no longer have to worry about the board slipping out of your hands while writing or drawing.
To make the most of this blackboard, we recommend using our giant sidewalk chalks. These large chalks are perfect for drawing colorful and eye-catching designs on the blackboard. Whether it's a simple doodle or an intricate masterpiece, the possibilities are endless!
The dimensions of each drawing board are 26.5cm x 18.5cm, making it a compact and portable option. You can easily store it in a bag or backpack, making it convenient for travel or on-the-go entertainment.
In addition to its educational value, this blackboard can also be a great way to bond with your loved ones. Leave sweet messages for each other, challenge each other to draw specific objects or scenes, or simply enjoy a quiet drawing session together.
Whether you're a teacher looking for a useful tool for your classroom or a parent wanting to enhance your child's learning experience at home, our blackboard with frame for chalk is a fantastic choice. It combines fun, creativity, and educational benefits all in one compact package.
Order yours today and start exploring the limitless possibilities of our blackboard with frame for chalk!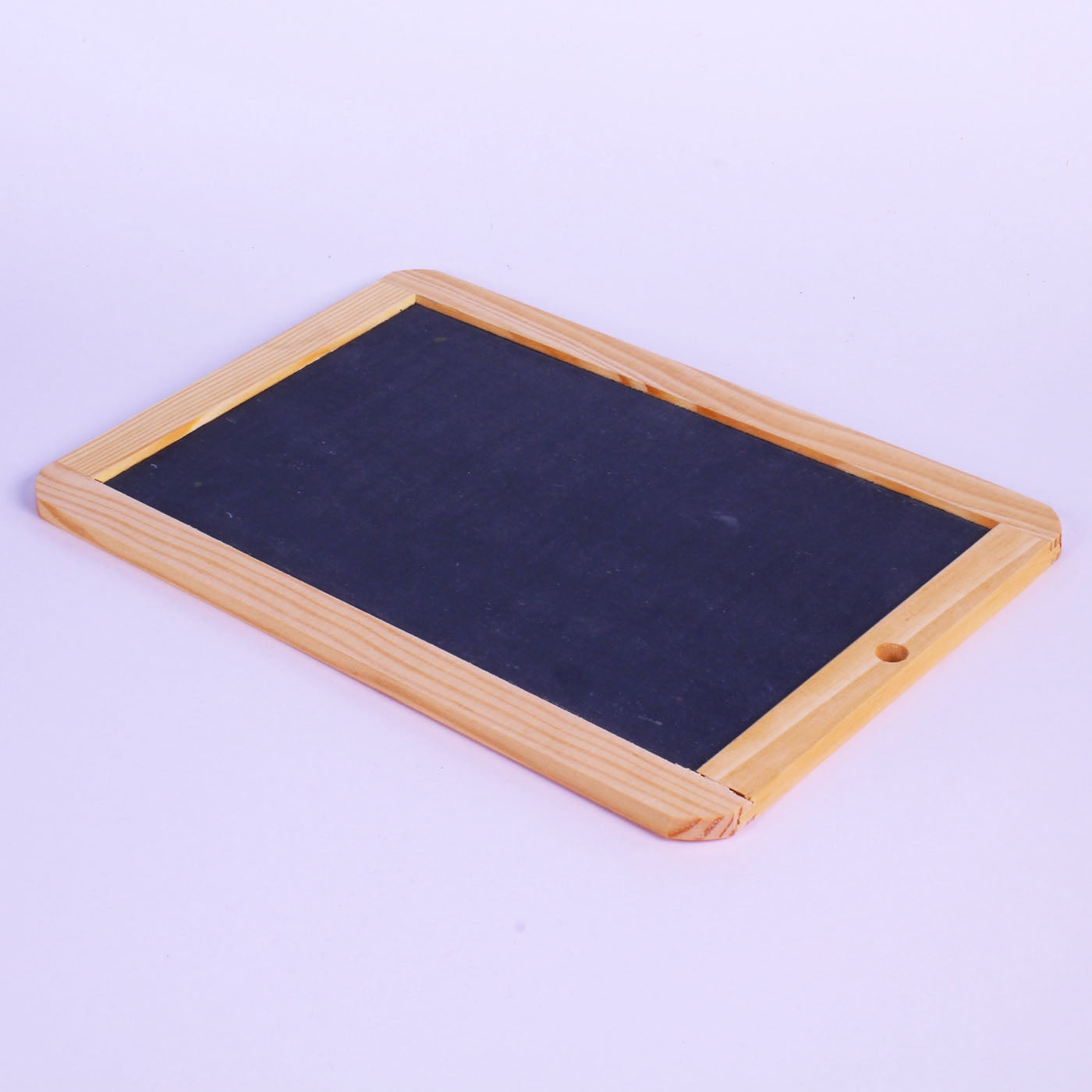 Blackboard with Frame for Chalk