Introducing the Beaumont Framed Blackboard Oak
The Beaumont CZ692 Framed Blackboard Oak is the perfect addition to any home, classroom, or office space. With its sleek design and functional features, this blackboard is sure to impress.
Product Features
Size: 936x636mm
High-quality framed blackboard
Made from durable oak material
Includes a chalk tray for easy storage
Can be hung vertically or horizontally
Great for leaving reminders, writing messages, or creating to-do lists
Enhance your Space
Whether you are looking to spice up your kitchen, add a fun element to your child's room, or liven up your workspace, the Beaumont Framed Blackboard Oak is the perfect solution. Its classic oak frame effortlessly blends with any interior decor, adding a touch of elegance and sophistication.
Functionality at its Best
With its generous size of 936x636mm, this blackboard provides ample space for all your artistic or organizational needs. The high-quality oak material ensures durability and longevity, making it a reliable tool for years to come.
The included chalk tray adds convenience by allowing you to keep your writing utensils close at hand. You can hang the blackboard vertically or horizontally, depending on your preference and available wall space.
Endless Possibilities
Let your creativity flow with the Beaumont Framed Blackboard Oak. Use it to write down your daily to-do list, jot down important reminders, or leave sweet messages for your loved ones. Its smooth black surface provides the perfect canvas for your imagination.
For teachers, this blackboard is a great tool for classroom organization and interactive learning. Engage your students by using it for brainstorming sessions, displaying learning objectives, or illustrating concepts with visuals.
Summary
The Beaumont CZ692 Framed Blackboard Oak is a versatile and stylish addition to any space. Its sturdy construction, generous size, and charming oak frame make it a must-have item for those looking to add a touch of elegance and functionality to their environment. Get your Beaumont Framed Blackboard Oak today and experience the endless possibilities it offers.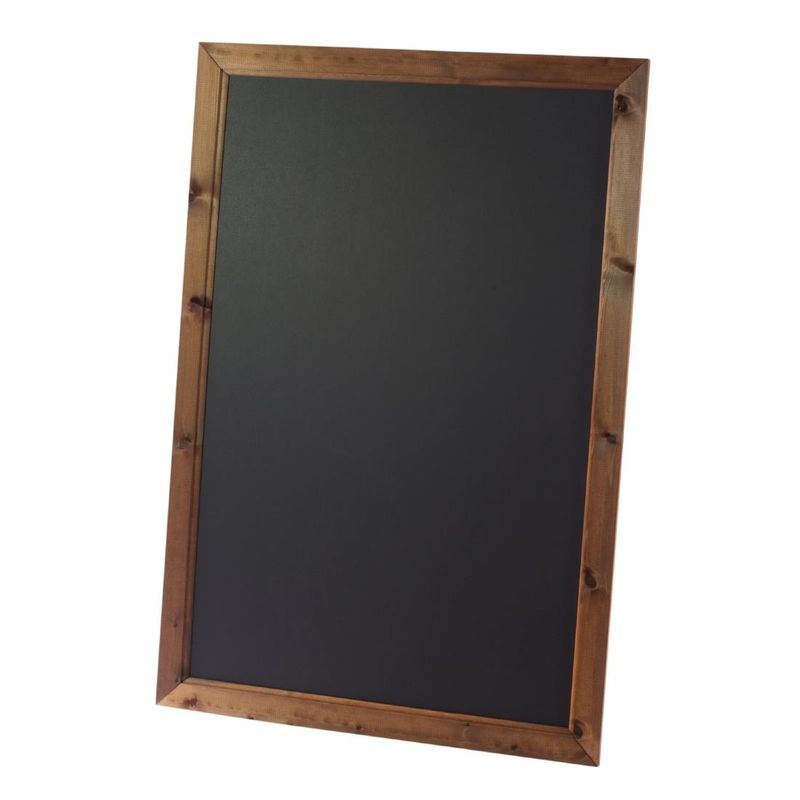 Beaumont Framed Blackboard Oak 936x636mm