Our grippy blue football socks are the latest addition to the kit bag. Navy grip socks can be worn alone during training, or with your navy blue football kit. Alongside our blue football socks, we also stock white and black football grip socks, with more colors coming regularly.
Grippy's non-slip blue football socks help you get to grips with your performance and gain that extra 1% on your opponents. The popularity of non-slip football grip socks has skyrocketed over the last two seasons and it's safe to say they're "sticking" around. The benefits they have in terms of running performance are hugely underrated.
Our grippy football socks are designed to provide a secure grip on the field, allowing you to improve your sprint speed, make more efficient changes of direction, enhance your ball control and technique, as well as reduce the risk of ankle, knee, and hip injuries. Additionally, they offer protection from blisters and foot discomfort.
For a limited time offer, you can buy 3 pairs of our non-slip football grip socks for just £20! Simply add 3 pairs to your basket and your discount will be automatically applied.
Don't miss out on this opportunity to enhance your performance on the field with our grippy blue football grip socks. Order yours today and take your game to the next level!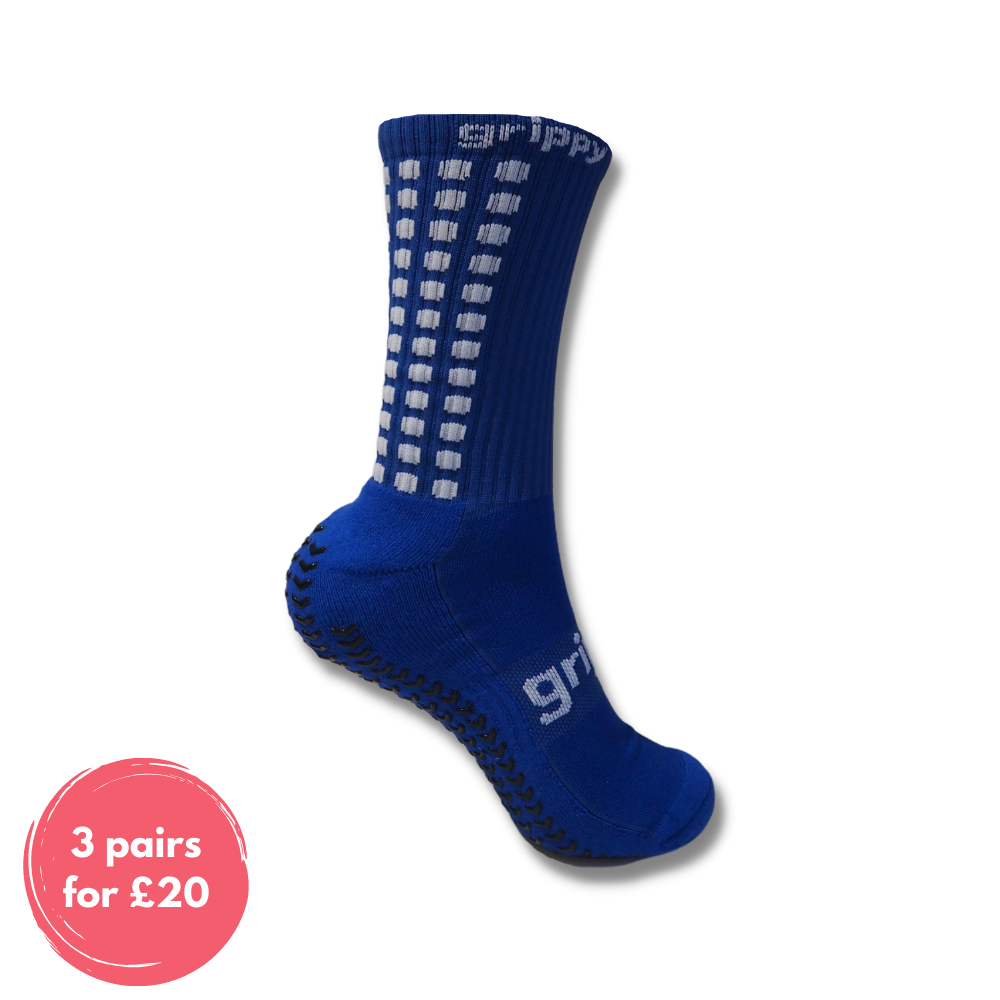 Grippy Blue Football Grip Socks