Introducing the "Kindling Sticks – Large Bag," the ultimate solution to effortlessly ignite your fire and create a cozy atmosphere in no time. When it comes to starting a fire, nothing beats the reliability and convenience of dry kindling. These small, meticulously selected wood sticks are expertly designed to catch fire quickly from the tinder, effortlessly building the foundation for your main firewood.
Crafted with the utmost care and precision, our kindling is sourced from the highest quality wood to ensure consistent performance and optimal burn rate. Each bag of our kindling sticks weighs around 5kg, making it the perfect size to last you through numerous fire-lighting sessions. The generous quantity guarantees you always have an ample supply of dry, reliable kindling on hand when you need it most.
Whether you're starting a fire in your fireplace, wood-burning stove, or even an outdoor pit, our Kindling Sticks are versatile and suited for various fire-starting needs. With this essential fire-building tool, you can say goodbye to the hassle of struggling to start your fire, as our premium kindling sticks offer a foolproof way to ignite your fire quickly and efficiently.
Experience the ease and convenience of the "Kindling Sticks – Large Bag" and elevate your fire-starting game. With our high-quality, lightweight and durable kindling sticks, you can create a warm and inviting ambiance effortlessly, making every fire-lighting experience an enjoyable one.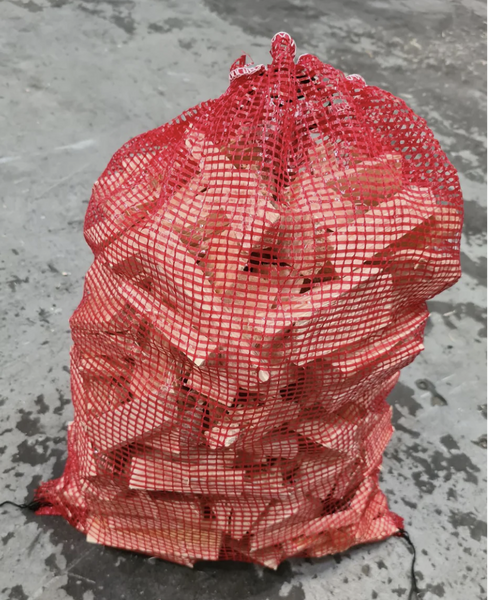 Kindling Sticks – Large Bag