Are you looking for a reliable and durable storage solution? Look no further than our Metal Storage Locker with 2 Doors. Designed to meet your storage needs, this high-quality locker is perfect for various settings.
Whether you need to organize personal items, office supplies, or equipment, our 2 Door Metal Storage Locker is the ideal choice. Its modular design allows for easy customization and ensures that it can fit into any space effortlessly. With two spacious compartments behind each door, you will have ample storage space to keep your belongings secure and organized.
Constructed with top-grade metal, this locker is built to last. The sturdy frame and reinforced doors provide maximum security and protection for your items. The metal construction also ensures that the locker is resistant to rust and other damages, ensuring its longevity even in demanding environments.
Our Metal Storage Locker is also equipped with a reliable locking system, guaranteeing the safety and privacy of your belongings. The lock mechanism is easy to use, providing quick access for authorized users while offering peace of mind that your valuable items are secure.
The sleek and minimalist design of this locker makes it suitable for a wide range of settings, including gyms, schools, offices, and industrial facilities. Its neutral color and clean lines blend seamlessly with any interior, adding a touch of professionalism and organization to your space.
At Kingfisher Direct, shopping for your Metal Storage Locker is convenient and hassle-free. Simply place your order online, and our team will ensure it is promptly delivered to your doorstep. We take pride in providing top-notch customer service, so rest assured that your shopping experience with us will be seamless.
In conclusion, our Metal Storage Locker with 2 Doors is a reliable and efficient storage solution for various needs. Its high-quality construction, ample storage space, and secure locking system make it a must-have for anyone in need of organized storage. Don't wait any longer – order your own Metal Storage Locker today and experience the difference it can make in your space!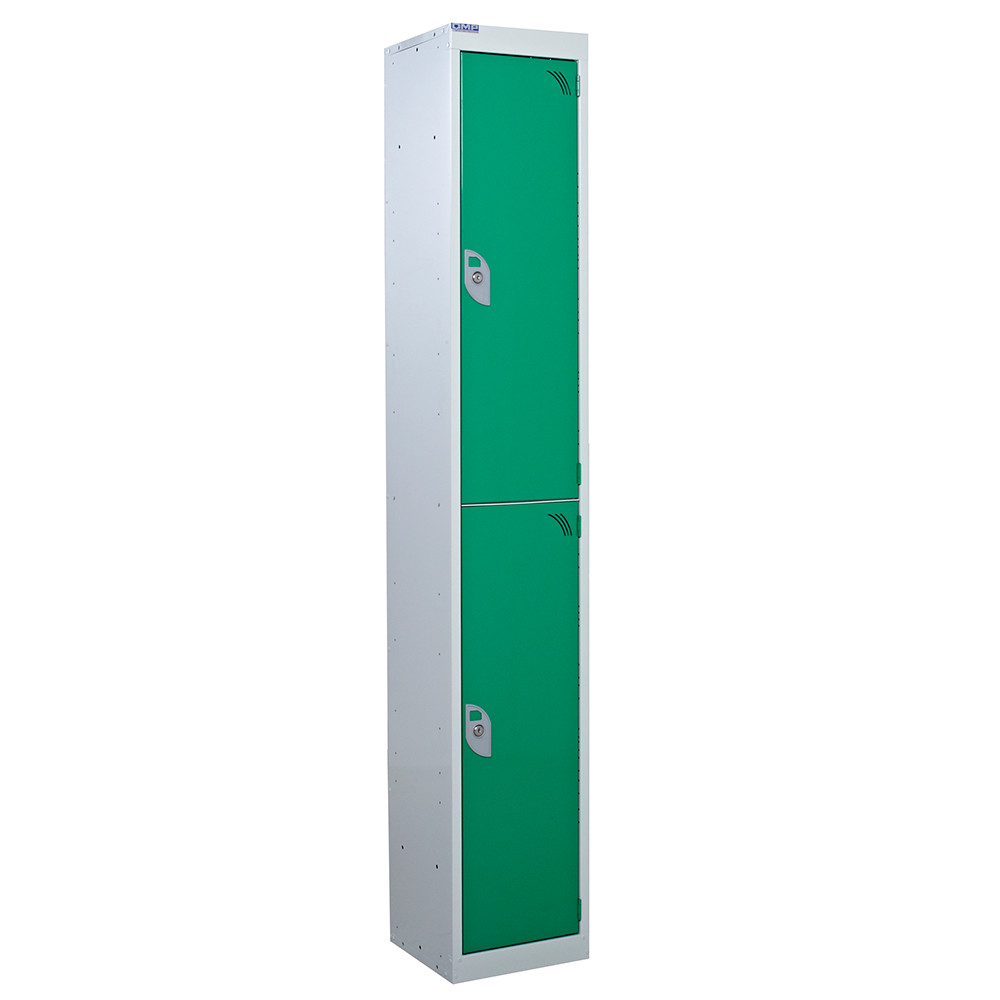 Metal Storage Locker – 2 Doors