Set of 10 Transparent Box for 6 Mini Cakes
Are you a baking enthusiast looking for the perfect way to present your mini cakes? Look no further than our Set of 10 Transparent Box for 6 Mini Cakes! With these high-quality packaging boxes, you can showcase your delicious creations in a professional and stylish manner.
Key Features
Set of 10: Each purchase includes 10 pieces of clear plastic top and white base boxes, allowing you to package multiple mini cakes at once.
Transparent Design: The clear plastic top provides a crystal-clear view of your mini cakes, allowing them to be the star of the show.
Dimensions: Each box measures 26.6 cm x 17.6 cm x 7 cm, providing ample space for your mini cakes.
Cell Size: The individual cell within the box measures 8.6 cm x 8.6 cm x 2 cm, ensuring a secure fit for each mini cake.
High-Quality Packaging: Our boxes are made from durable materials, ensuring that your mini cakes are protected during transportation and display.
Versatile Use: These boxes are designed specifically for mini cakes, but they can also be used to showcase other small treats or desserts.
Does Not Include Ribbon: Please note that the ribbon shown in the product images is for display purposes only and is not included in the package.
Complete your presentation by pairing these boxes with our Wooden Cake Boards, which have a diameter of 8cm. The boards fit perfectly within the boxes, providing an elegant base for your mini cakes.
Whether you're a professional baker looking to impress your clients or a home baker looking to showcase your skills, our Set of 10 Transparent Box for 6 Mini Cakes is the perfect choice. Order yours today and elevate your mini cake presentation to the next level!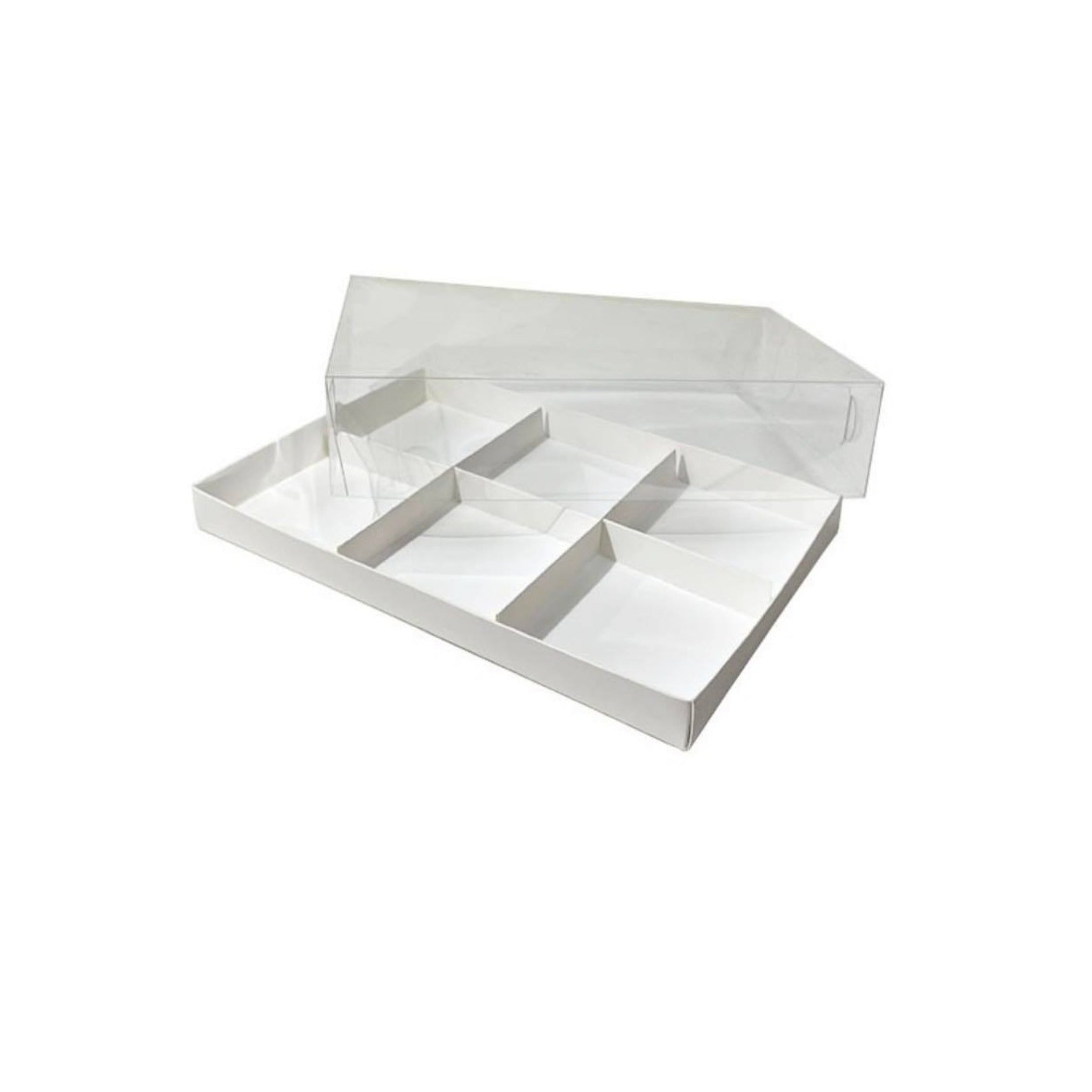 Set of 10 Transparent box for 6 mini cakes